CARROT SOUP RECIPE
AJI-GINISA® Flavor Seasoning Mix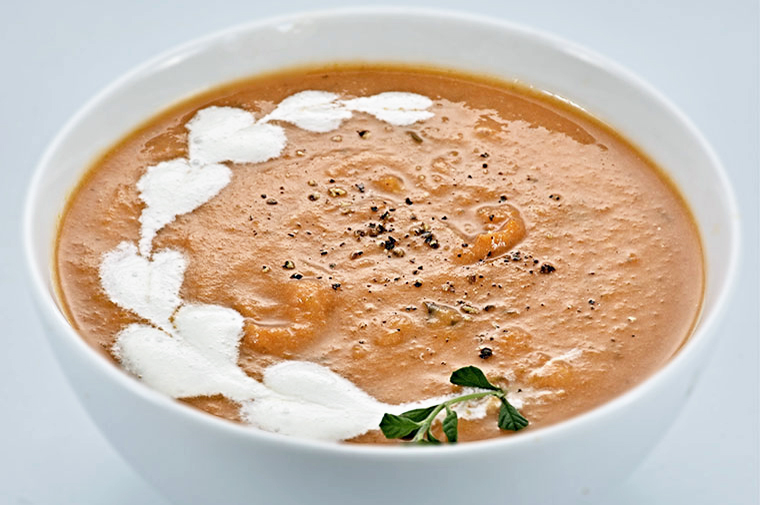 Ingredients
2 Tbsps. (30 g) Cooking Oil
2 Tbsps. (30 g) Onion, minced
2 Tbsps. (30 g) Garlic, minced
4 cups (500 g) Carrots, cubed
1 cup (75 g) Celery, chopped
1 tsp. (1 g) Ginger, minced
1/2 liter (500 ml) Water
1/2 cup (100 ml) all purpose cream
1 tsp. (1 g) Rosemary, dried
1 pack (7 g) AJI-GINISA® Flavor Seasoning Mix
NUTRITION INFORMATION
Nutrition Facts
Calories per serving (kcal)
79.3
Carbohydrates (g)
6.3
Proteins (g)
1.1
Fat (g)
5.5
Dietary Fiber (g)
1.7
Calcium m(g)
31.1
Iron (mg)
0.4
Sodium (mg)
180.6
Good to Know Nutrition Facts!
Carrots are rich in Vitamin A which is essential for the maintenance of our vision.
Pinggang Pinoy® Meal Serving Suggestion:
1 cup rice
2 pieces fried Galunggong
1/2 cup Carrot Soup
1 piece banana
1 glass of water
Preparation and Cooking time: 1 hour
Procedure
SAUTÉ. In a pan, heat oil then saute red onion and garlic until fragrant. Add carrots, celery, ginger and water.
BOIL. Cover with lid and let it boil up to 15-30 minutes or until carrots soften.
PUREE Use a blender until smooth. Add all-purpose cream and mix until well blended.
SEASON Add AJI-GINISA®. Mix well.
SERVE Transfer into a serving bowl, Serve and enjoy.
Makes 10 servings
Serving size: 1/2 cup (129.8ml) Soup
Cooking Tips
To achieve smoother soup, you may strain the mixture by using the finest strainer then press it with a spoon.
Product Used