SCRAMBLED EGG WITH TOMATOES RECIPE
AJI-NO-MOTO® UMAMI SEASONING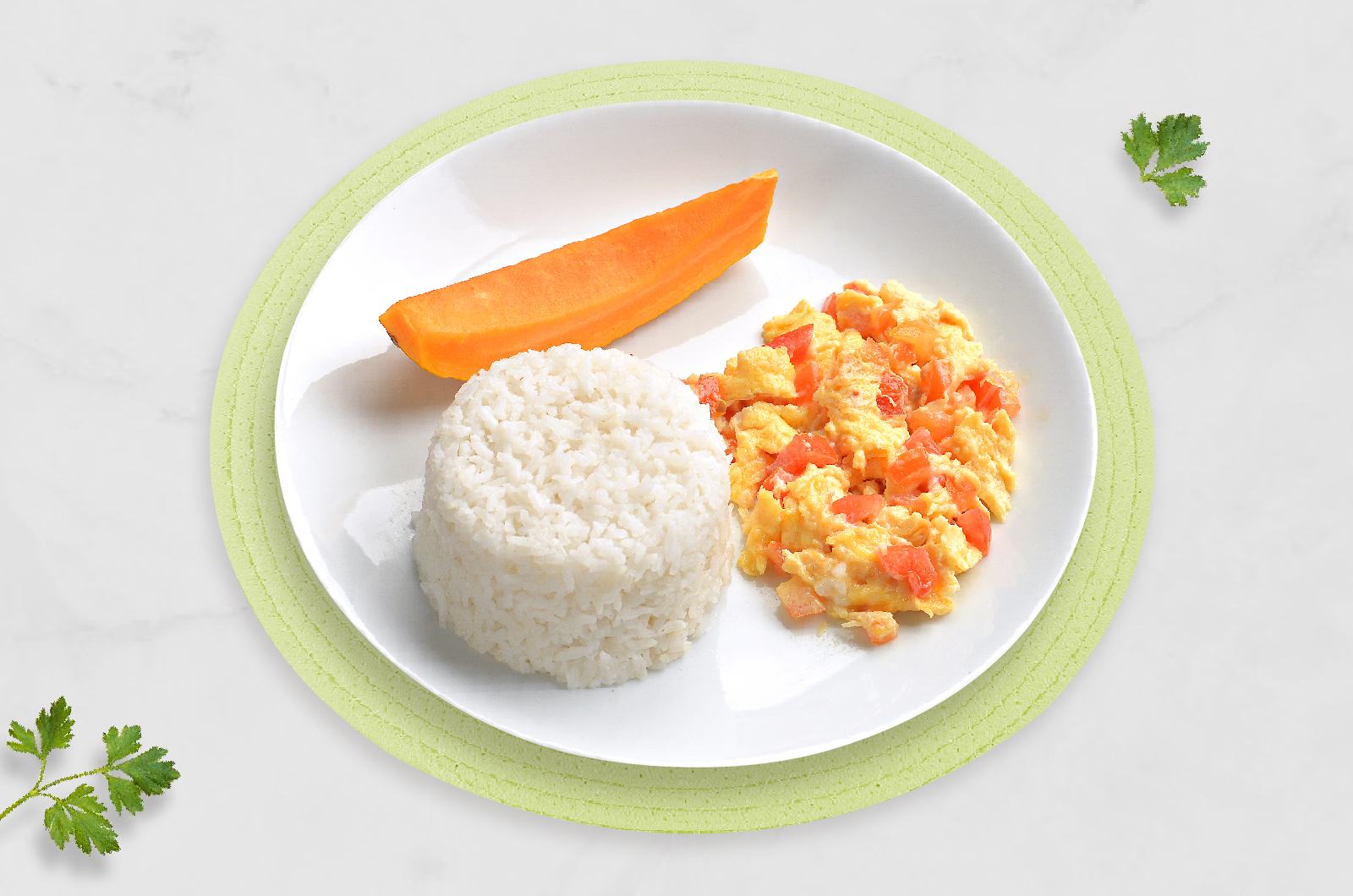 Ingredients
1 tablespoon (15 ml) Cooking oil
6 pieces Egg, beaten
1 1/2 cup (195 grams) Tomato, cubed
1/2 cup (70 grams) Onion, cubed
To taste Salt
To taste Black pepper, ground
1 pack (11 grams) AJI-NO-MOTO® Umami Seasoning
NUTRITION INFORMATION
Nutrition Facts
Calories per serving
485
Carbohydrates (g)
64.8
Proteins (g)
15.7
Fat (g)
18.1
Phosphorus (mg)
251
Calcium (mg)
135
Iron (mg)
4.9
Vitamin A (m g RE)
366
Thiamin (mg)
0.15
Riboflavin (mg)
0.43
Niacin (mg NE)
6.7
Vitamin C (mg)
80
Procedure
1. MIX. In a big bowl, mix beaten egg, tomato and onion.
2. SEASON with salt, ground black pepper and AJI-NO-MOTO®.
3. FRY. In a pan, heat oil and pour the egg mixture. Cook the scrambles egg until done. Serve while hot.
No. of Servings: 4-5 servings
Serving Size: 1/2 cup (90 grams)
Meal Serving Idea: 1 cup Rice, 1/2 cup Scrambled Egg with Tomatoes, 1 slice Ripe Papaya
Cooking Tips
Cheese and Potatoes can be added for more nutrients.
Product Used