SPAGHETTI RECIPE
PORKSAVOR® ALL-IN-ONE SEASONING MIX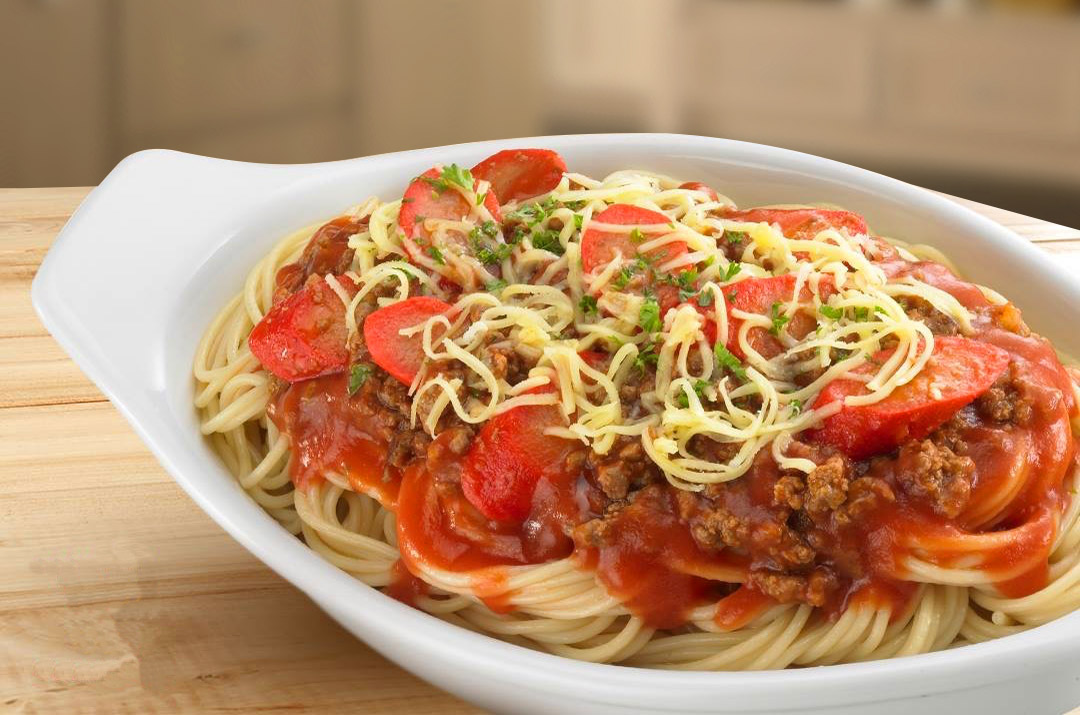 Ingredients
500 grams cooked spaghetti noodles
¾ cup grated cheese
Sauce:
2 tablespoons cooking oil
3 tablespoons chopped garlic
½ cup sliced onions
350 grams ground pork
2 cups tomato sauce
1 cup water
1 piece bayleaf
½ cup sugar
2 pieces sliced hotdog
2 packs  (8g per pack)PORKSAVOR® All – In – One Seasoning Mix
NUTRITION INFORMATION
Nutrition Facts
Calories per serving
675
Carbohydrates (g)
85
Proteins (g)
18
Fat (g)
29
Procedure
Arrange cooked pasta in a serving platter.
For the sauce: Heat oil in a pan, sauté garlic and onions for 1 minute over low heat.
Add pork and stir-fry for 2 minutes over medium heat.
Add tomato sauce, water, bayleaf and sugar. Cover and simmer over medium heat for 3 minutes.
Add slices of hotdog and season with PORKSAVOR®.
Top sauce over noodles and sprinkle with grated cheese.
Makes 4-6 servings
Serving size: 1 cup (200g) Pasta & 1 cup (260g) Sauce
Product Used