SQUASH-CARROT PATTY RECIPE
PORKSAVOR® ALL-IN-ONE SEASONING MIX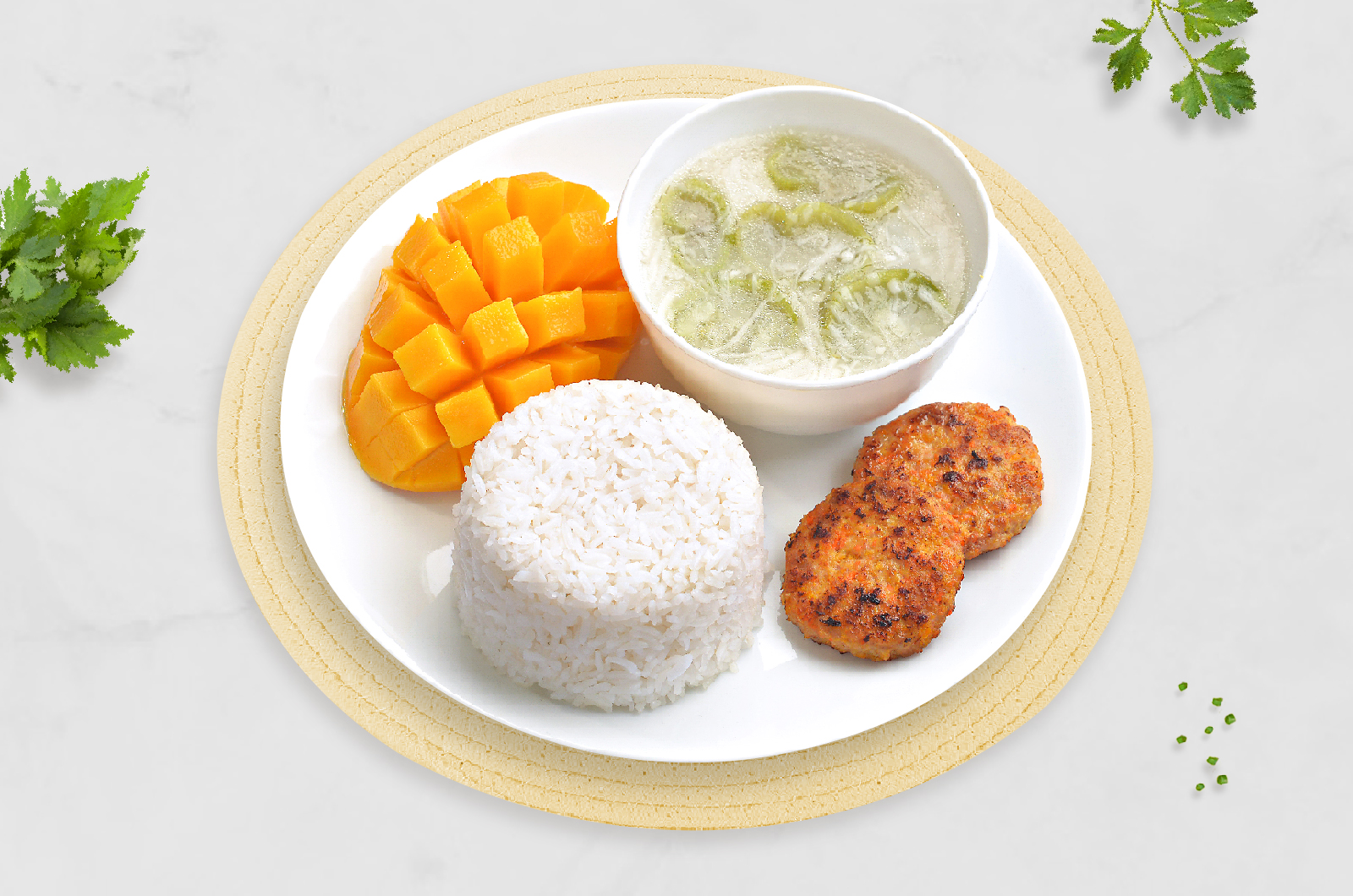 Ingredients
1 cup (140 grams) Lean pork, grounded
1 1/4 cup (100 grams) Carrot, grated
1 cup (177 grams) Squash, grated
1/4 cup (35 grams) Onion, minced
1 tablespoon (12 grams) Garlic, minced
1 piece Egg
2 pieces Sliced bread, shredded
1/4 teaspoon (1.25 grams) Salt
1/8 teaspoon (0.60 grams) Black pepper, ground
1 pack (8 grams) PORKSAVOR® All-in-One Seasoning Mix
5 tablespoon (25 mL) Cooking oil
NUTRITION INFORMATION
Nutrition Facts
Calories per serving
562
Carbohydrates (g)
81.7
Proteins (g)
13.8
Fat (g)
19.9
Phosphorus (mg)
214
Calcium (mg)
118
Iron (mg)
4.5
Vitamin A (mg RE)
852
Thiamin (mg)
0.3
Riboflavin (mg)
0.21
Niacin (mg NE)
7.2
Vitamin C (mg)
36
Procedure
1. MIX. In a bowl, mix ground pork, carrots, squash, onion, garlic, egg and sliced bread.
2. SEASON with salt, pepper, and PORKSAVOR®.
3. FORM. Take 1 tablespoon of the meat mixture and form into a patty.
4. FRY. In a pan, heat oil and fry the meat balls until golden brown. Drain excess oil from the patties by placing them on a strainer or plate lined with table napkin.
No of Servings: 4-5 servings
Serving size: 2-3 pieces Squash-Carrot Patty
Meal Serving Idea: 1 cup Rice, 2-3 Pieces Squash-Carrot Patty, 1 bowl Miswa Patola Soup, 1 piece Ripe Mango
Cooking Tips
Freeze the patties for at least 3 hours or overnight to prevent the patties from breaking during frying.
Product Used