STIR-FRIED GAMBAS
AJINOMOTO AJI-SHIO® SEASONING MIX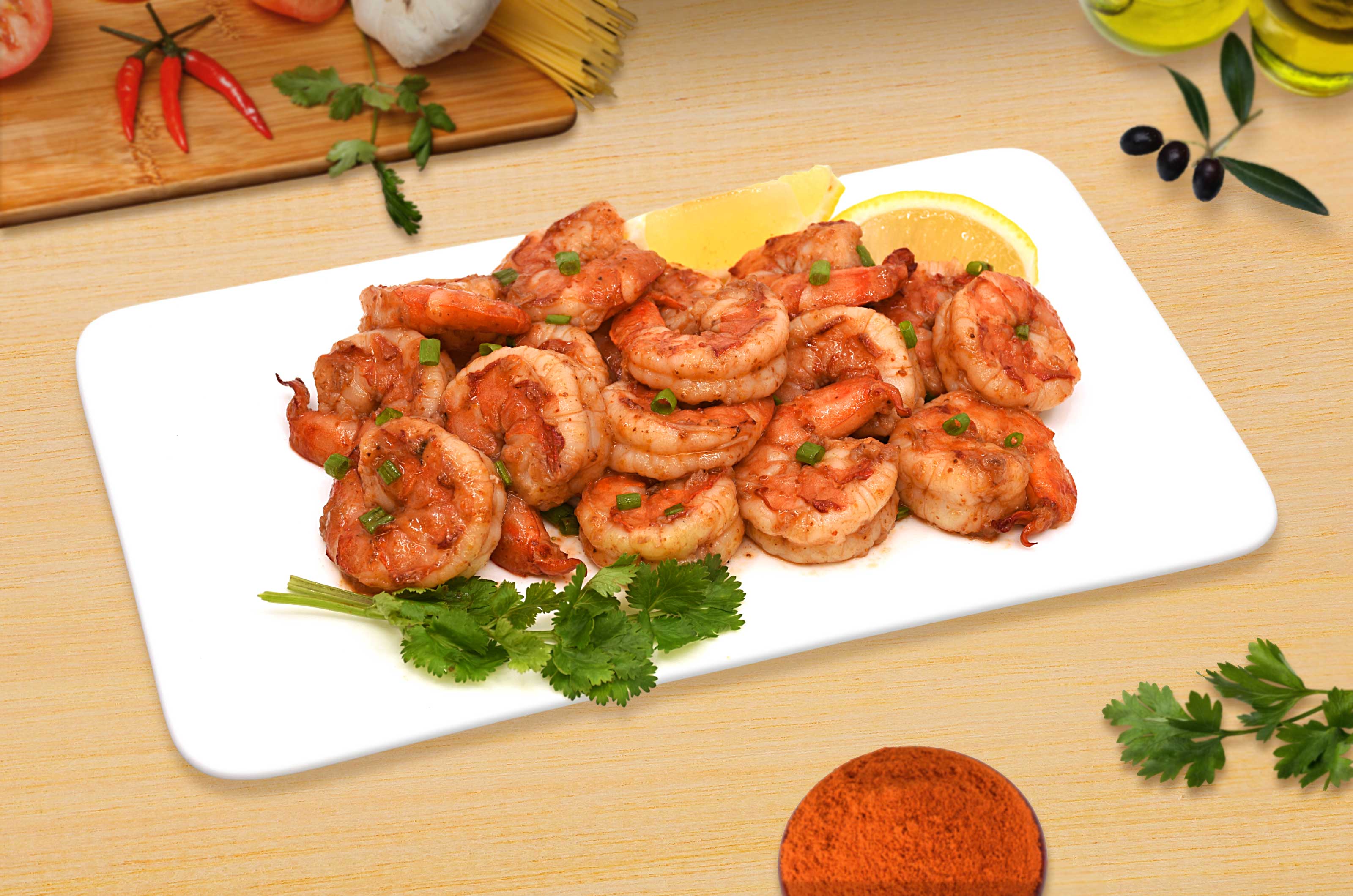 Ingredients
1/2 kilo (500g) Shrimp, peeled, deveined
1/2 tsp. (0.5g) Chili Powder
2 Tbsps. (30ml) Olive Oil
3 Tbsps. (45ml) Cooking Wine
1/2 Tbsp. (7g) AJI-SHIO® Garlic Seasoning Mix
1 Tbsp. (5g) Parsley, chopped
NUTRITION INFORMATION
Nutrition Facts
Calories per serving (kcal)
93.2
Carbohydrates (g)
1.3
Proteins (g)
11.9
Fat (g)
4.3
Dietary Fiber (g)
1.6
Calcium (mg)
93.4
Iron (mg)
0.9
Sodium (mg)
716.0
Good to Know Nutrition Facts!
Shrimps contain omega-3 fatty acids which were known to benefit heart health.
Preparation time: 15 minutes
Cooking time: 15 minutes
Procedure
TOSS. In a medium bowl, combine shrimp and chili powder. Toss and let it sit for a few minutes before stir-frying.
STIR-FRY. Heat pan then add oil. Make sure that it is very hot. Add the prepared shrimp, stir then add cooking wine.
SEASON. Add AJI-SHIO® Garlic, and mix well.
 SERVE. Transfer into a serving plate. Top with parsley. Serve and enjoy.
Makes 8 servings
Serving size: 1 cup (70g)
Cooking Tips
Make sure that the pan is smoking hot and is large enough so the shrimp can spread well for proper stir-frying.
Product Used