STIR-FRY CHICKEN AND VEGETABLES RECIPE
CHICKENSAVOR™ ALL-IN-ONE SEASONING MIX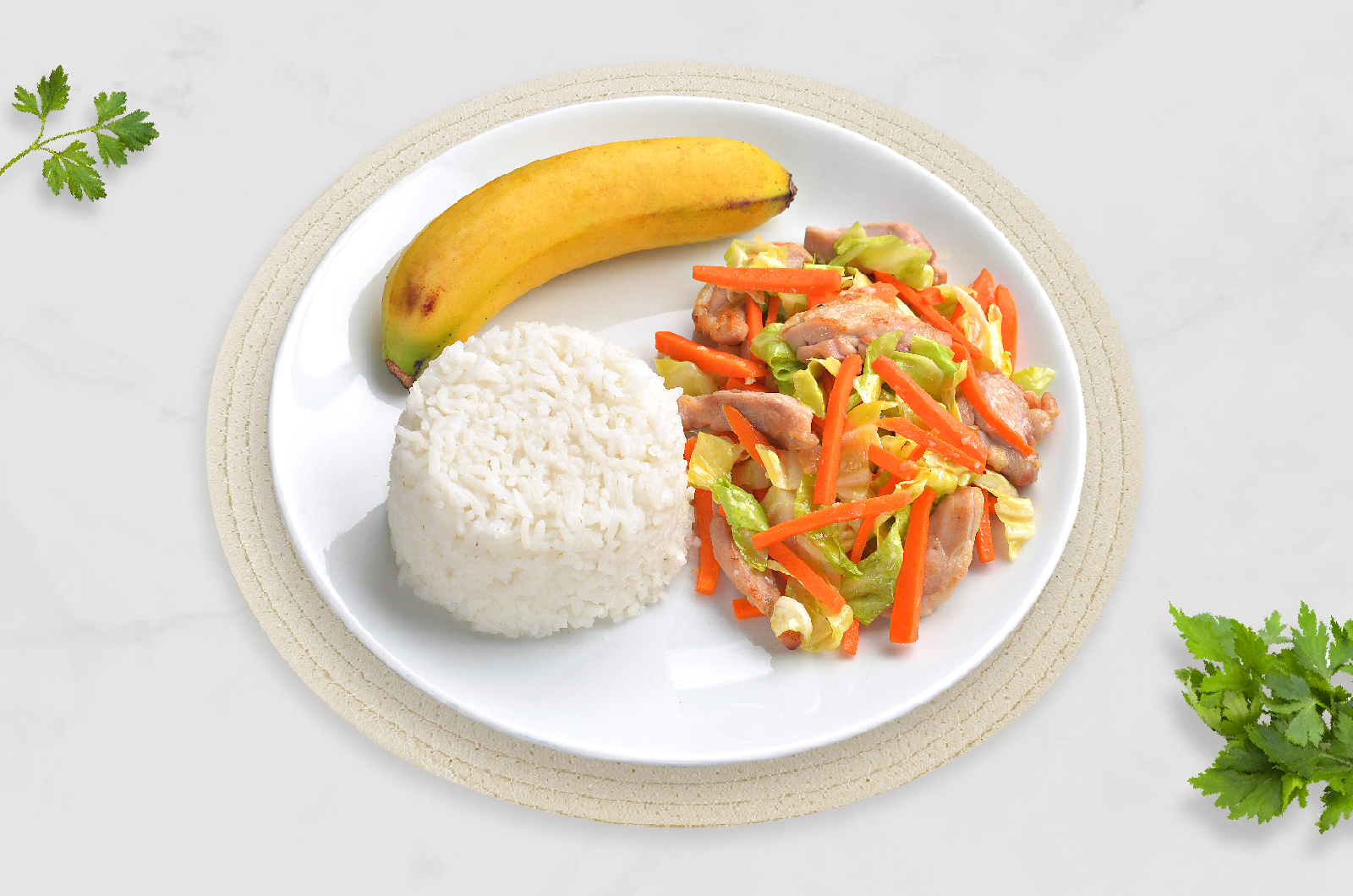 Ingredients
1 tablespoon (15 ml) Cooking oil
1/4 cup (35 grams) Onions, minced
1 tablespoon (12 grams) Garlic, minced
1 1/2 cup (250 grams) Chicken leg, filleted, strips
1 cup (100 grams) Carrot, strips
3 cup (150 grams) Cabbage, sliced
To taste  Black pepper, ground
1 pack (8 grams) CHICKENSAVOR™ All-in-One Seasoning Mix
NUTRITION INFORMATION
Nutrition Facts
Calories per serving
403
Carbohydrates (g)
62.7
Proteins (g)
17.3
Fat (g)
9.2
Phosphorus (mg)
160
Calcium (mg)
82
Iron (mg)
2.7
Vitamin A (m g RE)
430
Thiamin (mg)
0.14
Riboflavin (mg)
0.18
Niacin (mg NE)
7.4
Vitamin C (mg)
29
Procedure
1. SAUTÉ. In a pan, heat oil and sauté onions and garlic. Add chicken and cook until slightly brown. Add carrots and cabbage.
2. SEASON with ground black pepper and CHICKENSAVOR™. Cook for one minute. Serve while hot.
No. of Servings: 4-5 servings
Serving Size: 1 1/4 cup (135 grams)
Meal Serving Idea: 1 cup Rice, 1 1/4 cup Stir-fry Chicken and Vegetables, 1 piece Banana
Cooking Tips
Sweet Potato or Potatoes can also be added to the dish to added texture and nutrients.
Product Used