STIR-FRY KANGKONG WITH TOFU RECIPE
SARSAYA® OYSTER SAUCE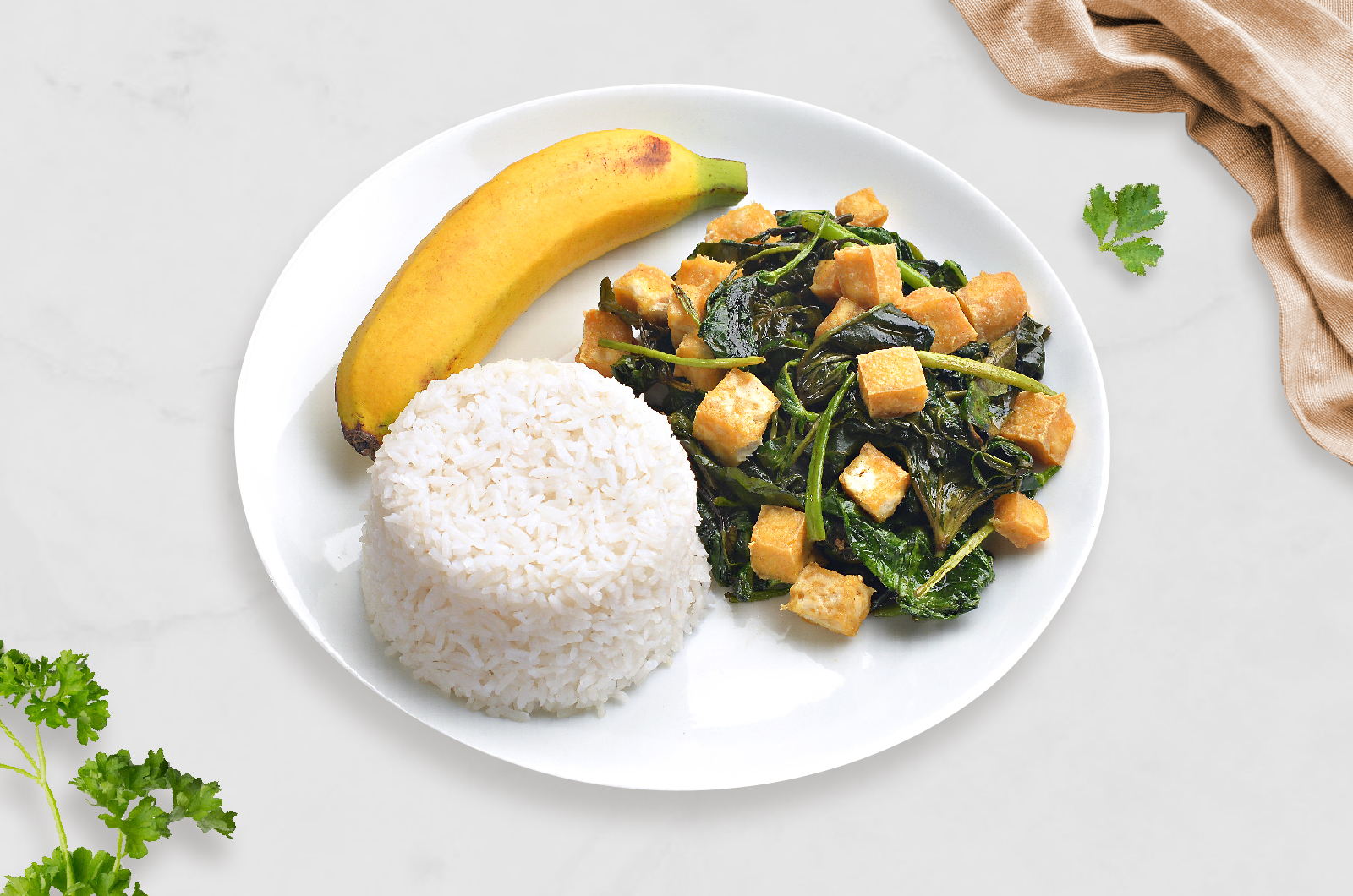 Ingredients
1/2 cup (125 mL) Cooking oil
6 pieces (360 grams) Tokwa (Hard Tofu), cubed
1 tablespoon (12 grams) Garlic, minced
3 bunches (600 grams) Kangkong, leaves and young stalks separated
2 tablespoons (30 mL) Water
1 tablespoon (15 mL) Soy sauce
1 pack (30 grams)  SARSAYA® Oyster Sauce
NUTRITION INFORMATION
Nutrition Facts
Calories per serving
474
Carbohydrates (g)
64.9
Proteins (g)
17.1
Fat (g)
16.2
Phosphorus (mg)
222
Calcium (mg)
226
Iron (mg)
7
Vitamin A (m g RE)
388
Thiamin (mg)
0.15
Riboflavin (mg)
0.22
Niacin (mg NE)
5
Vitamin C (mg)
36
Procedure
1. FRY. In a pan, heat oil and fry the tokwa until golden brown. Set aside.
2. SAUTÉ. Remove excess oil. Sauté garlic and kangkong young stalks. Cook for 1-2 minutes. Add Kangkong leaves. Add water and fried tokwa.
3. SEASON with so sauce and SARSAYA®. Serve while hot.
No. of Servings: 4-5 servings
Serving Size: 1 1/2 cup (150 grams)
Meal Serving Idea: 1 cup Rice, 1 1/2 cup Stir-fry Kangkong with Tofu, 1 piece Banana
Cooking Tips
Kangkong's young stalks are still edible. Just add it first before the leaves during cooking.
Product Used