STUFFED BELL PEPPERS
AJI-NO-MOTO® UMAMI SEASONING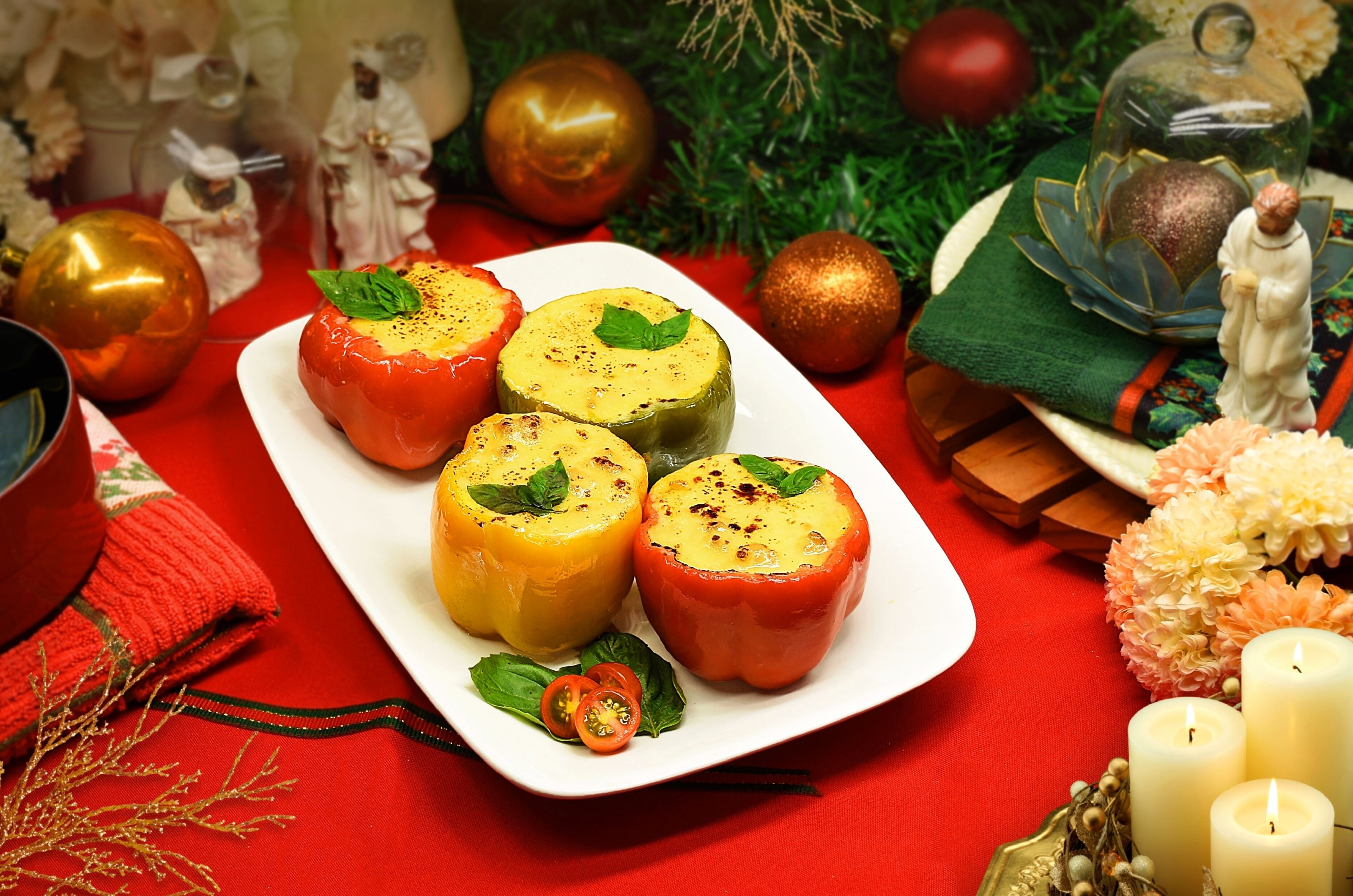 Ingredients
5 pcs. (819g) Capsicum, cut into half, seeds removed
1 Tbsp. (15g) Butter, unsalted
1 cup (250ml) Milk, evaporated
1 Tbsp. (10g) All-purpose flour
1/2 tsp. (2.5g) Salt
1/2 tsp. (1g) Pepper, ground, black
1/2 pack (5.5g) AJI-NO-MOTO® Umami Seasoning
1 1/2 cups (325g) Potatoes, boiled, cubed
1 cup (240g) Tuna, chunked
1/3 cup (20g) Bread crumbs
1/3 cup (35g) Cheese, cheddar, grated
NUTRITION INFORMATION
Nutrition Facts
Calories per serving (kcal)
138.1
Carbohydrates (g)
15.5
Proteins (g)
10.2
Fat (g)
3.9
Dietary Fiber (g)
1.8
Calcium (mg)
164.0
Iron (mg)
1.1
Sodium (mg)
313.9
Good to Know Nutrition Facts!
Red bell peppers are a great source of Vitamin B6 and Folate. Both these vitamins and minerals can help prevent anemia.
Preparation time: 20 minutes
Cooking time: 30 minutes
Procedure
CUT. Using a knife, cut capsicum into half then remove the seeds.
MIX. In a hot saucepan, melt the butter then add milk, flour, salt, pepper, and AJI-NO-MOTO®. Cook until it thickens. Add boiled potatoes and tuna chunks, mix well then set aside.
ASSEMBLE. In a roasting pan assemble the capsicum and add the potato- tuna mixture. Cover with breadcrumbs followed by grated cheese.
BAKE. In a pre-heated oven, bake capsicum at 340°F (171°C) for 20 minutes, then remove from the oven to cool.
SERVE. Transfer to a platter, assemble it nicely then serve and enjoy.
Makes 10 servings
Serving size: 1/2 piece (145g)
Cooking Tips
You can use a portable kitchen torch to give a nice "grill effect" on the edges of roasted bell peppers.
Product Used