TOFU FINGERS IN CREAMY DIP RECIPE
AJINOMOTO® BRAND GINISA FLAVOR SEASONING MIX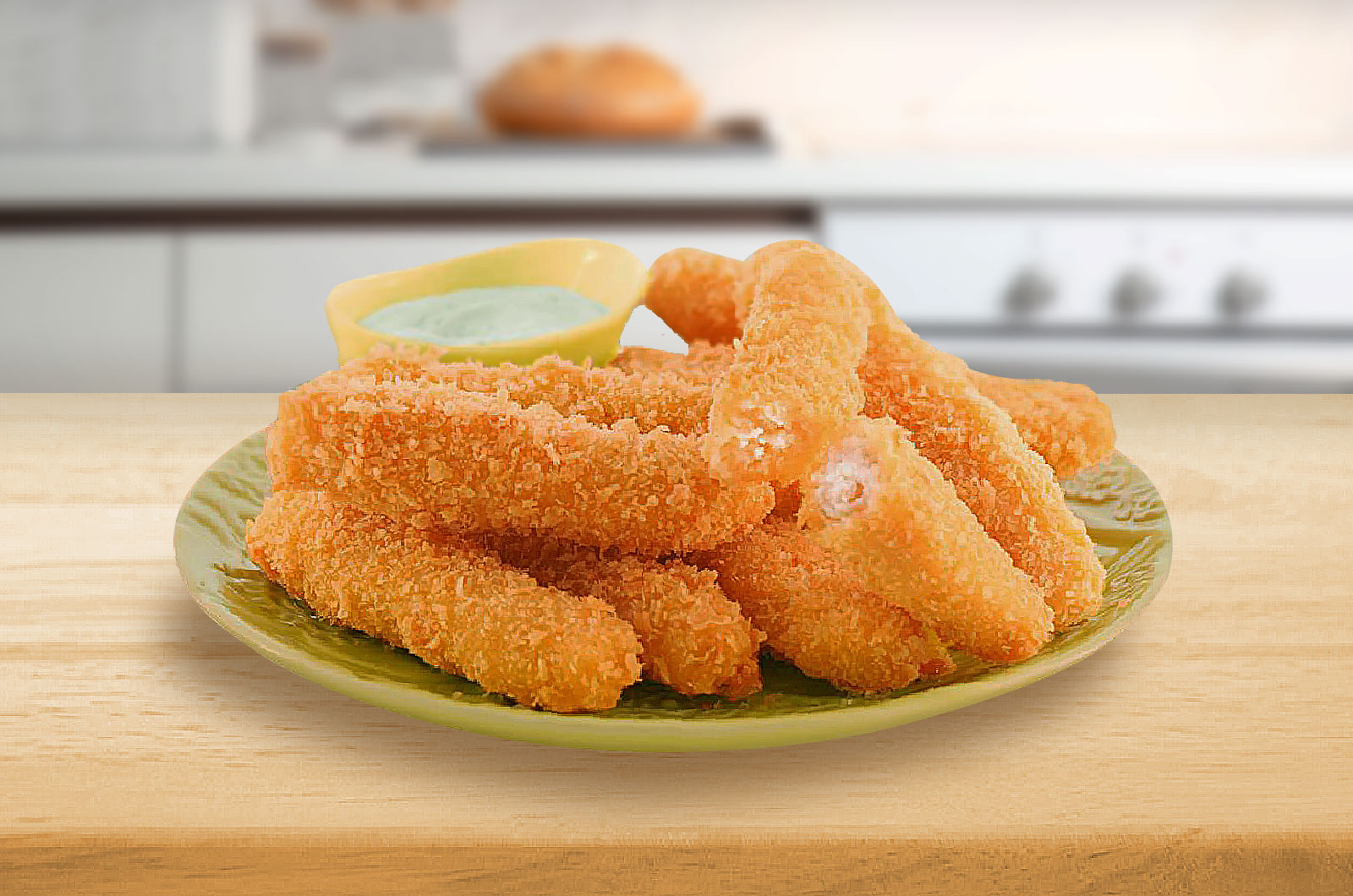 Ingredients
2 cups , (420g) tokwa, mashed
1 tablespoon, (2g) baking powder
2 pieces , (120g) egg, chicken
3/4 cups, (105g) all-purpose flour
1 pack (7g) AJI-GINISA® FLAVOR SEASONING MIX.
1 cup, (57g) Japanese bread crumbs
1 tablespoon, (15g) sesame oil
1 1/2 tablespoons, (24g) cooking oil, palm
Dressing:
1/2 cup, (118g) all-purpose cream
2 tablespoons, (40g) mayonnaise
2 tablespoons, (27g) onion, white, minced
1 tablespoon, (15ml) water, filtered
2 tablespoons, (5g) parsley, fresh, minced
NUTRITION INFORMATION
Nutrition Facts
Calories per serving
346
Carbohydrates (g)
23
Proteins (g)
13
Fat (g)
22
Dietary Fiber (g)
5
Calcium (mg)
166
Iron (mg)
3
Sodium (mg)
481
Good to Know Nutrition Facts!
Tofu is a plant based protein source that has the same quality of protein found in meats. Thus, making it a good substitute/alternative to meats.
Preparation time: 20 minutes
Cooking time: 20 minutes
Procedure
COMBINE AND SEASON. In a bowl, combine mashed tofu, baking powder, flour, egg and sesame oil. Sprinkle 1/2 pack of AJI-GINISA®. Mix well.
SHAPE AND COAT. Form tofu mixture into fingers. Dredge with flour, dip in beaten eggs and then roll in breadcrumbs.
DEEP-FRY. In hot oil, deep-fry tofu fingers until golden brown. Drain oil using paper towels.Set aside.
COMBINE AND MIX. To prepare dip, combine all-purpose cream, mayonnaise, onions, water, parsley and 1/2 pack of AJI-GINISA®. Mix well until smooth.
SERVE. Place Tofu Fingers on a platter and serve hot together with the creamy dip. Enjoy!
Makes 4 – 6 servings
Serving size: 3-4 matchbox-sized (137 grams) with dressing.
Cooking Tips
Fry in small batches, making enough room for your breaded tofu to cook thoroughly in a short amount of time. Frying in big batches will cause oil temperature to drop and result to longer cooking time and more oil absorption.
Product Used