ADOBONG MANI RECIPE
AJINOMOTO AJI-SHIO® SEASONING MIX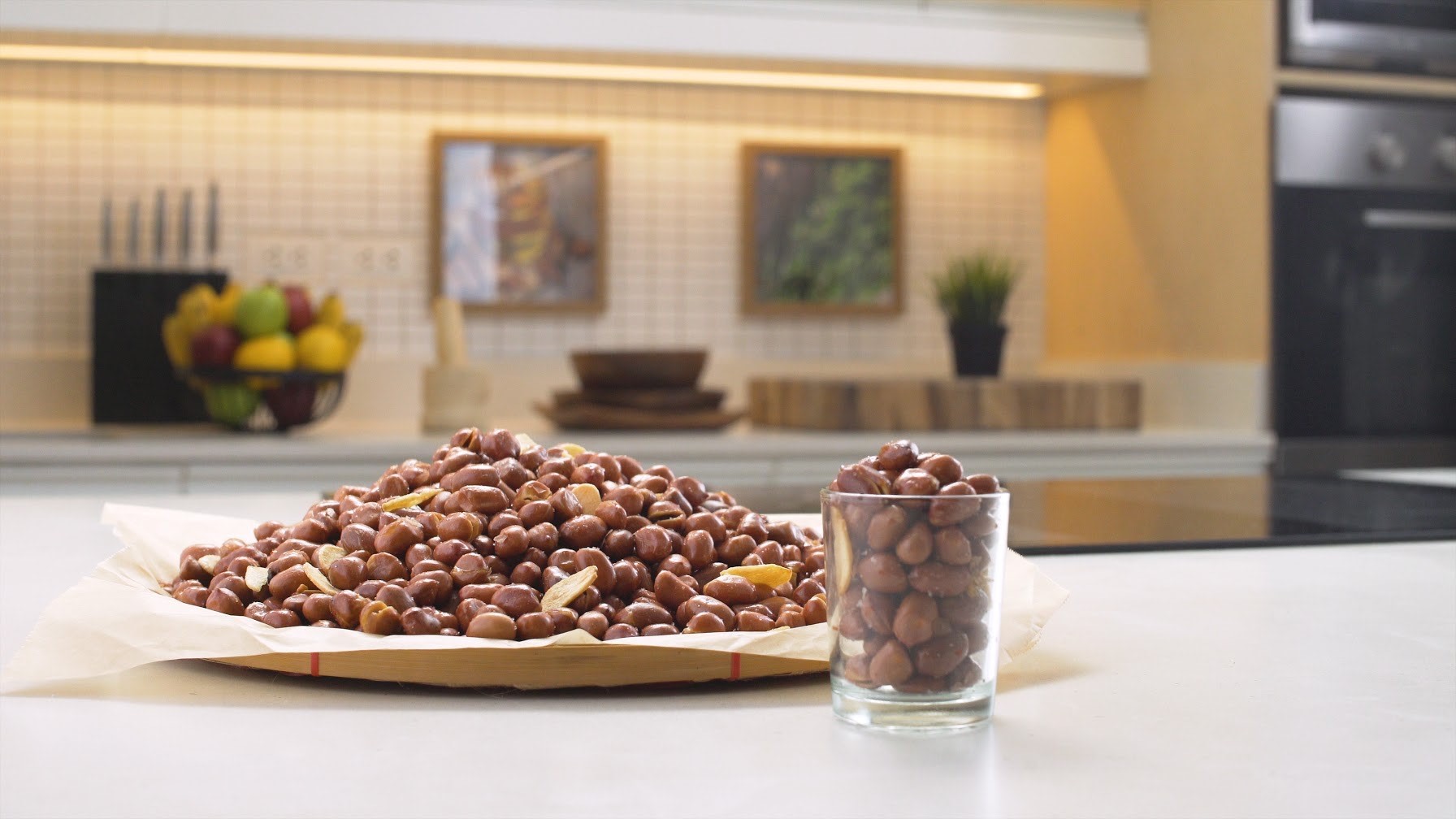 Ingredients
2 cups (500ml) Cooking Oil
4 tbsps (60g) Garlic, thin slices
2 cups (500g) Peanuts, with skin
1 pack (18g) AJI-SHIO® Garlic Seasoning Mix
NUTRITION INFORMATION
Nutrition Facts
Calories per serving
204.8
Carbohydrates (g)
2.9
Proteins (g)
7.8
Fat (g)
18.0
Dietary Fiber (g)
2.0
Calcium m(g)
18.8
Iron (mg)
1.1
Sodium (mg)
193.6
Preparation time: 30 minutes
Cooking time: 15 minutes
Procedure
SLOW COOK. In a pan, put oil , peanuts and thin slices of garlic. Cook until garlic are fragrant and peanuts achieved a nice brown color. Set aside.
DRAIN & SEASON. Using a strainer, drain oil, place fried peanuts in a bowl and season with AJI-SHIO® Garlic . Mix well.
SERVE and enjoy.
Makes 21 servings
Cost
Recipe Cost: Php 115.90
Cost per Serving: Php 5.52
Selling price per 1 pack (50 grams): Php 15.00
Profit for 21 packs: Php 199.21
% Mark – up: 172%
% GP: 63%
Cooking Tips
Put peanuts in a pan with oil and cook before the oil started to heat up. Peanuts and cooking oil must have the same temperature to prevent from over roasting.
Product Used