CHICKEN LOLLIPOP RECIPE
TASTY BOY® ALL PURPOSE BREADING MIX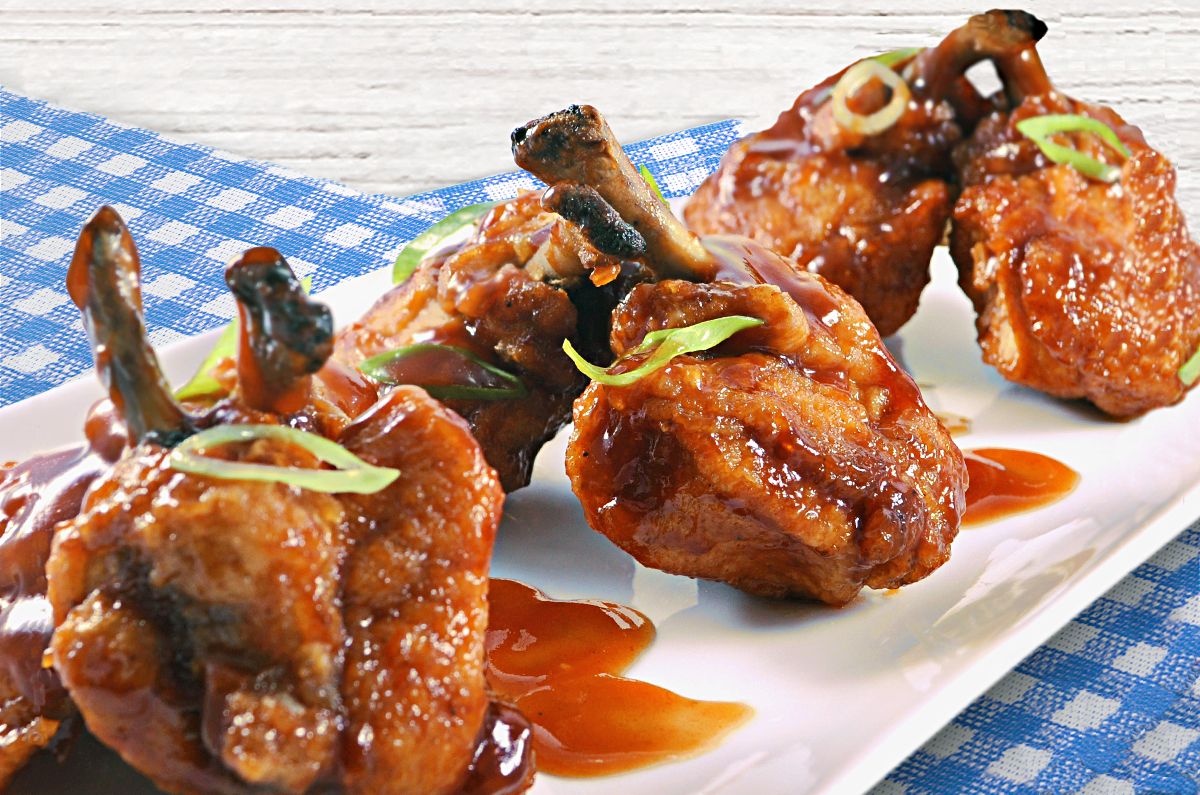 Ingredients
1 liter Cooking oil
1 kilogram Chicken lollipop
1 pack (67g) TASTY BOY® Breading Mix (Regular)
SAUCE:
6 tablespoons Ketchup
2 teaspoons Soy sauce
1 teaspoon Worcestershire sauce
3 teaspoons Brown sugar
1/2 teaspoon Vinegar, white
NUTRITION INFORMATION
Nutrition Facts
Calories per serving
140
Carbohydrates (g)
3
Proteins (g)
13
Fat (g)
9
Dietary Fiber (g)
0.20
Calcium (mg)
43.95
Iron (mg)
0.89
Sodium (mg)
124.39
Procedure
MIX. In a bowl, mix all ingredients for the sauce. Stir well until sugar is dissolved.
MIX and COAT. In a separate bowl, pour TASTY BOY® (Regular). Add the chicken lollipop until completely coated.
DEEP-FRY. In a large pot, pour oil and heat it up to 300°F-350°F. Fry the chicken 5 minutes each side and drain with tissue or on a colander.
TOSS. Toss the chicken into the sauce mixture and mix well. Serve hot.
Makes 12 – 15 servings
Cooking Tips
Toss in the chicken to the sauce mixture when it is still hot. This would allow the sauce to stick to the chicken better.
Sauce mixture ratio may be adjusted depending on own preference.
Making a batter out of the breading mixture will create a better color for the chicken and protecting the chicken from drying too quickly. Using the breading alone to coat the chicken is accepted as well.
Product Used