EGG AND SAUSAGE ROLL RECIPE
AJI-NO-MOTO® UMAMI SEASONING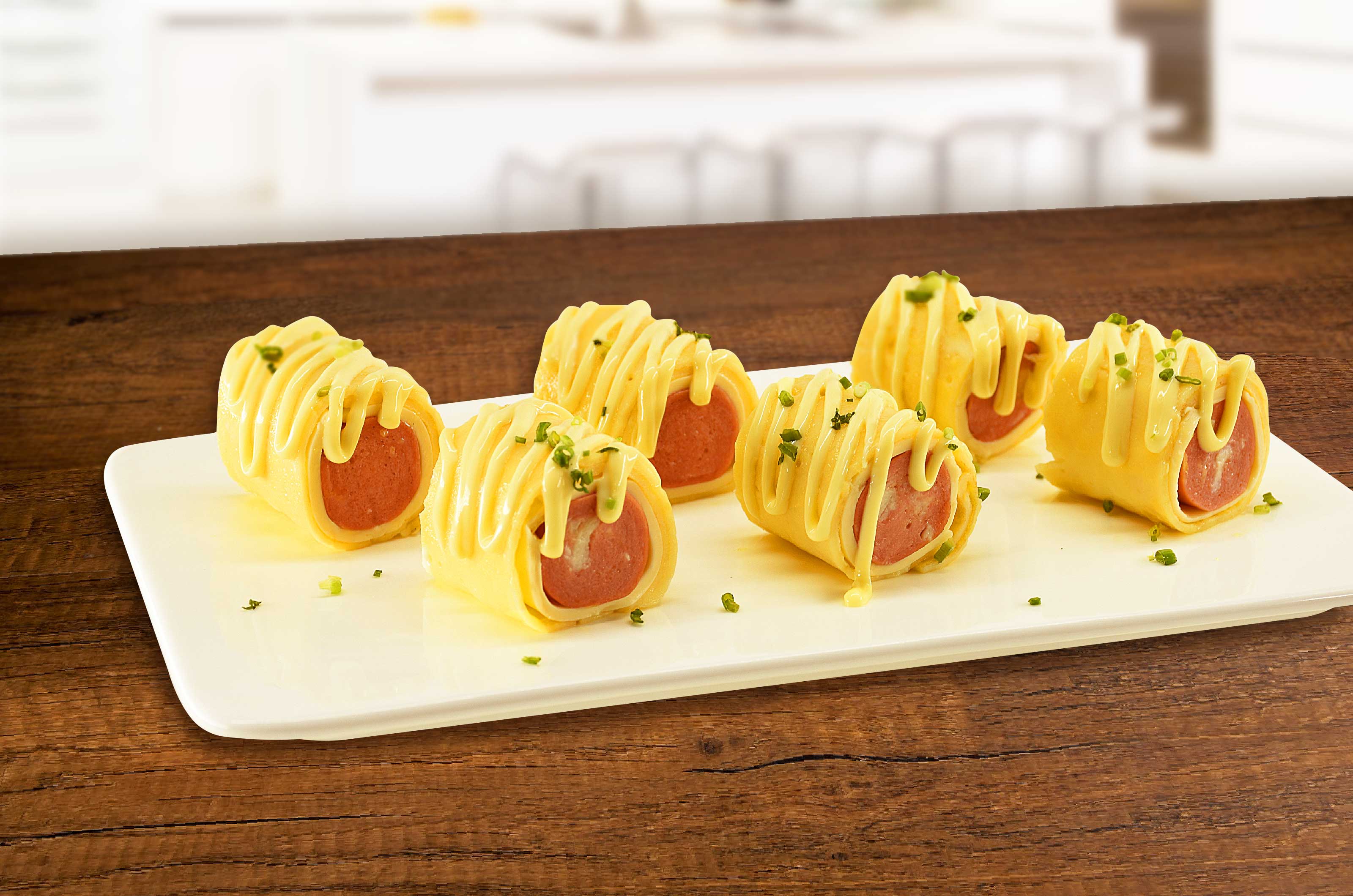 Ingredients
1 cup (240ml) Water
4 pcs (140g) Sausage
4 pcs (60g) Cheese Slices
1 Tbsp (15ml) Cooking Oil
4 pcs (240g) Egg, beaten
1 pack (11g) AJI-NO-MOTO® Umami Seasoning
NUTRITION INFORMATION
Nutrition Facts
Calories per serving (kcal)
121.3
Carbohydrates (g)
3.4
Proteins (g)
7.2
Fat (g)
8.8
Dietary Fiber (g)
0.3
Calcium (mg)
88.8
Iron (mg)
1.3
Sodium (mg)
449.0
Good to Know Nutrition Facts!
Eggs naturally contain Vitamin D which is essential for bone health and for normal immune function.
Preparation time: 15 minutes
Cooking time: 20 minutes
Procedure
BOIL. In a pan, boil water. Add sausage and boil until sausage are fully cooked. Drain and set aside.
WRAP. On a countertop, wrap boiled sausage with cheese slices. Set aside.
FRY & SEASON. In a pan, heat oil. Scoop egg on the pan and tilt the pan until the pan is covered with egg. Season with AJI-NO-MOTO® then allow eggs to firm up.
ROLL. Line up each sausage wrapped with cheese on top of egg. Roll egg sheet as second layer to wrap around the sausage wrapped with cheese.
SERVE. Slice Sausage roll in half and transfer to a plate. Serve and enjoy.
Makes 8 servings
Serving size: 1 slice (55g)
Total recipe cost: Php 99.55
Cooking Tips
You can serve this recipe with your preferred dipping sauce. (Ketchup, Mayonnaise, Mustard)
Product Used