EGGPLANT ADOBO RECIPE
SARSAYA® OYSTER SAUCE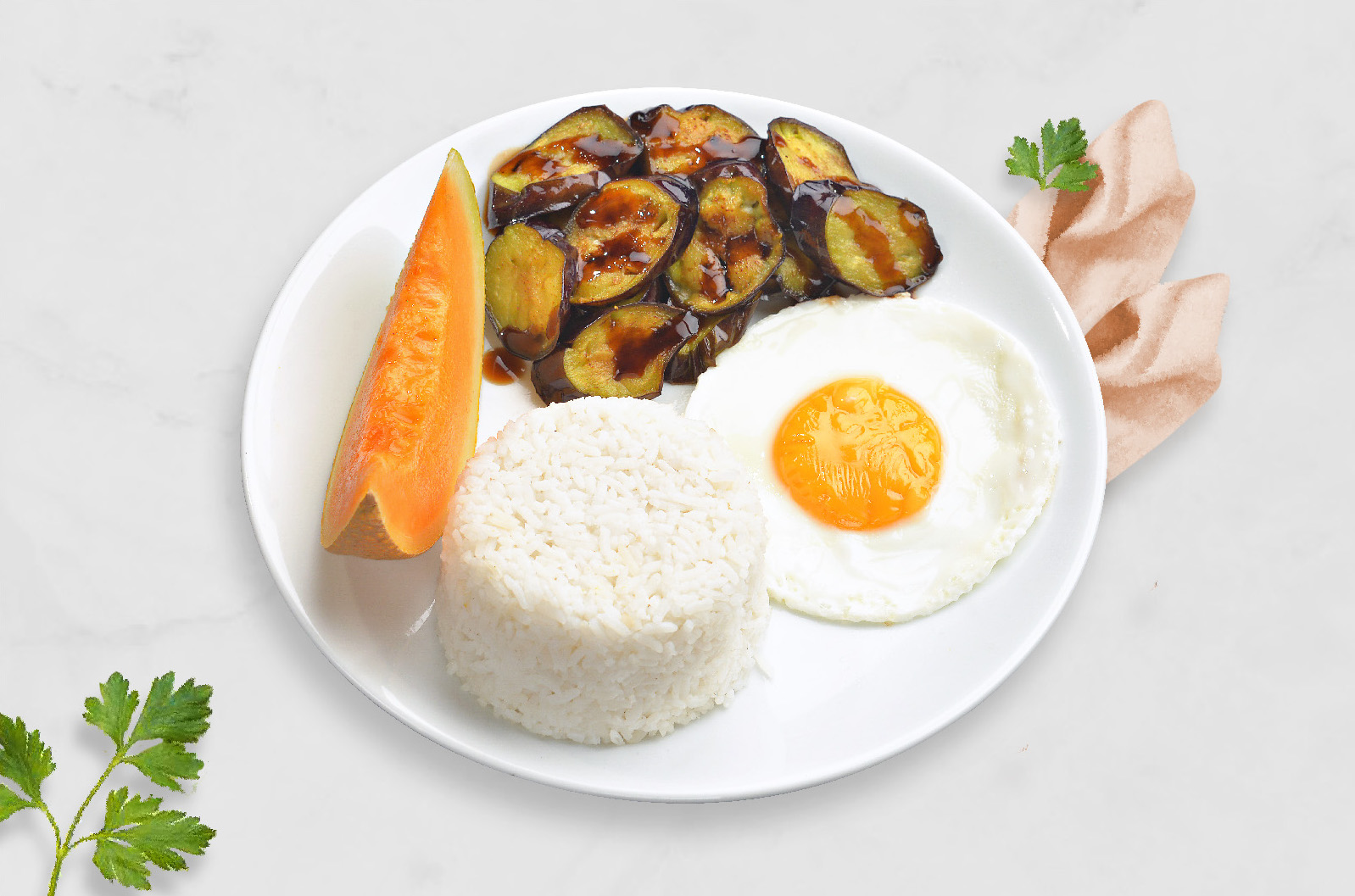 Ingredients
2 tablespoons (30 ml) Cooking oil
5 pieces (500 grams) Eggplant, sliced
1 pack (30 grams) SARSAYA® Oyster Sauce
2 teaspoons (10 ml)  Soy sauce
1 tablespoon (5 ml) Calamansi juice
1 teaspoon (5 grams) Sugar, brown
1 1/2 teaspoons (7.50 ml) Water
NUTRITION INFORMATION
Nutrition Facts
Calories per serving
404
Carbohydrates (g)
64.7
Proteins (g)
7
Fat (g)
12.9
Phosphorus (mg)
157
Calcium (mg)
91
Iron (mg)
2.9
Vitamin A (m g RE)
476
Thiamin (mg)
0.19
Riboflavin (mg)
0.17
Niacin (mg NE)
4.5
Vitamin C (mg)
73
Procedure
1. FRY. In pan, heat oil and fry the eggplant. Remove excess oil by placing the eggplants on a strainer or plate lined with table napkin. Set aside.
2. MIX. In a separate bowl, mix soy sauce, calamansi juice, sugar, water and SARSAYA®. Add the fried eggplant and mix well. Serve while hot.
No. of Servings 4-5 servings
Serving Size: 1 cup (90 grams)
Meal Serving Idea: 1 cup Rice, 1 cup Eggplant Adobo, 1 piece Fried Egg, 1 slice Melon
Cooking Tips
To prevent the darkening of the eggplant, slice the eggplant just before cooking it.
Product Used