FETTUCINI MEATBALLS RECIPE
PORKSAVOR® ALL-IN-ONE SEASONING MIX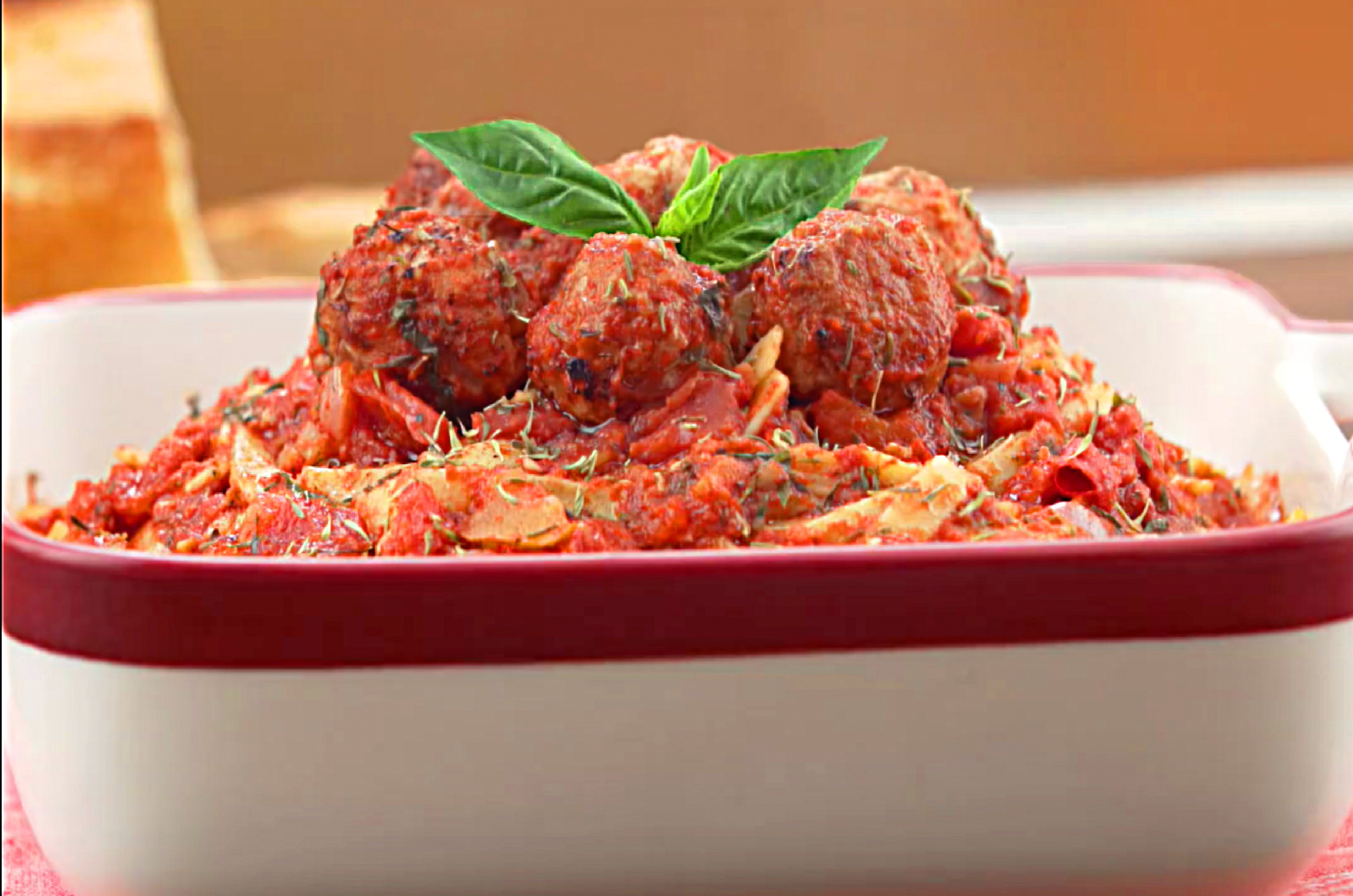 Ingredients
Meatball:
2 cups (500 grams) Ground pork
1/4 cup (40 grams) Onion, minced
2 teaspoons (10 grams) Garlic, minced
1 pack (8 grams) PORKSAVOR® All-in-One Seasoning Mix
Sauce:
2 Tablespoons (30 ml) Cooking oil
1/4 cup (35 grams) Onion, minced
1/8 cup (18 grams) Garlic, minced
3/4 cup (198 grams) Mushroom, champignon, stemmed and sliced
1 can (800 grams) Tomatoes, canned, rushed
2 packs (14 grams) AJI-GINISA® Flavor Seasoning Mix
1/8 teaspoon (1 gram) Thyme, dried
1/8 teaspoon (1 gram) Rosemary, ground, dried
To taste, pepper, ground
Pasta:
1/2 kilo (500 grams) Fettucine pasta, cooked
NUTRITION INFORMATION
Nutrition Facts
Calories per serving (kcal)
377
Carbohydrates (g)
8.1
Proteins (g)
19.6
Fat (g)
29.6
Dietary Fiber (g)
2.4
Calcium (mg)
79
Iron (mg)
2.4
Sodium (mg)
566.4
Good to Know Nutrition Facts!
Consuming 1 cup of pasta noodles is the same as consuming a 1 1/2 piece of pan de sal and 1 piece of this meatball is the same as consuming a matchbox size of any meat!
Preparation time: 15 minutes
Cooking time: 15 minutes
Procedure
MIX. In a bowl, combine ground pork, onion, garlic, and PORKSAVOR®. Mix well.
PAN-FRY. In a medium-hot pan, pour oil and pan fry meatballs until cooked. Set aside
SAUTÉ. In another pan, add oil sauté onion and garlic until translucent.
SIMMER. Add mushrooms and crushed tomatoes. Let it simmer, then season with AJI-GINISA®, add thyme, rosemary and pepper. Mix well.
SERVE. Combine red sauce, pasta, and meatballs together. Serve Hot.
Makes 5 servings
Serving size: 3 pieces (90 grams) Meatball, 1 cup (160 grams) Pasta
Cooking Tips
Meatballs can be shaped and refrigerated 1 day in advance.
Product Used