FRIED CHICKEN
AJINOMOTO AJI-SHIO® SEASONING MIX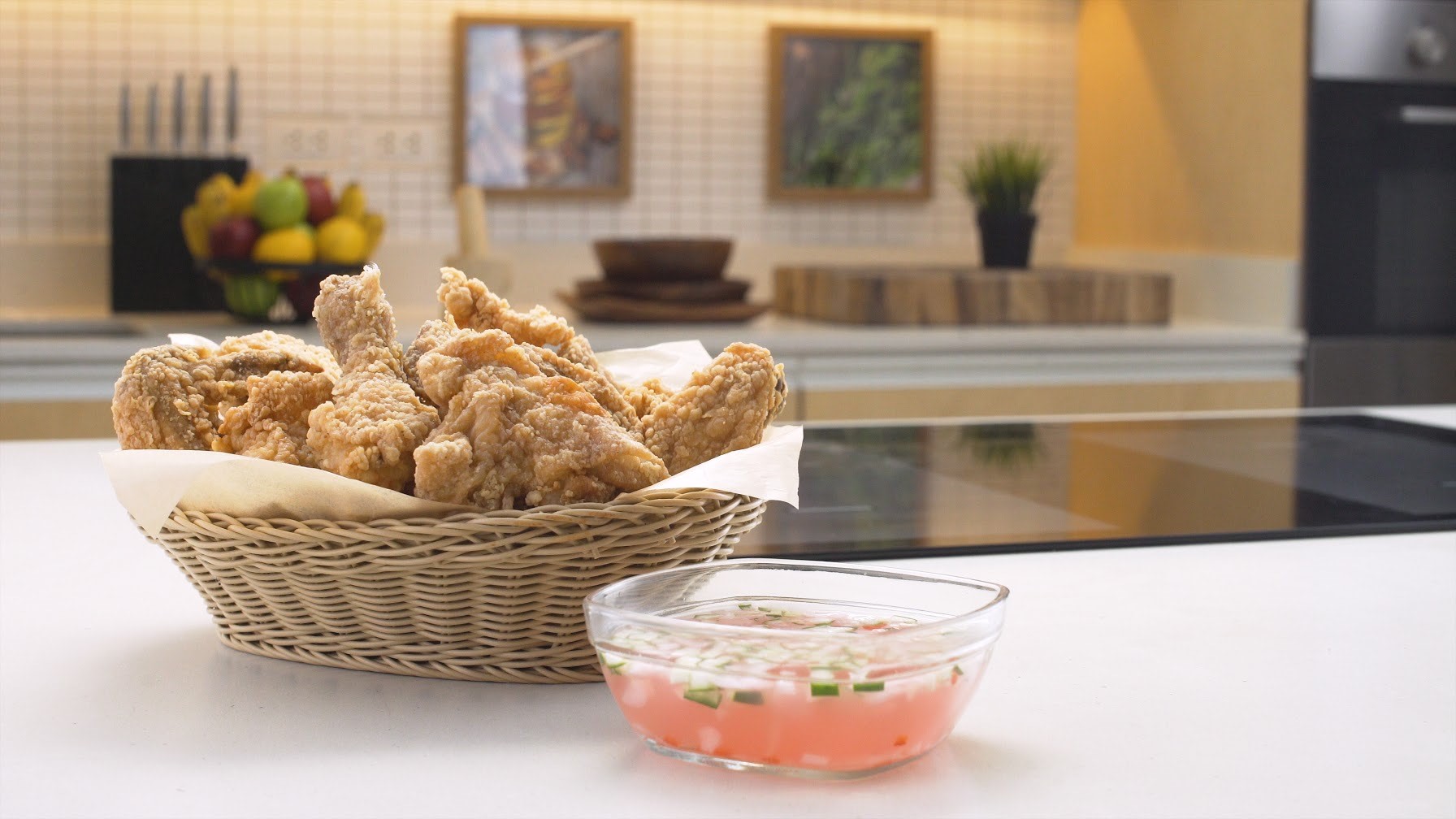 Ingredients
2 pieces (20g) Eggs, beaten
1/4 tsp (1g) Cayenne Pepper
1 kg (1000g) Chicken, cut into small pieces
1 tablespoon (15g) Baking Powder
2 teaspoons (8g) Rock Salt
1 cup (110g) Flour
1/2 cup (60g) Cornstarch
1 pack (18g) Aji-Shio® Pepper Seasoning Mix
1 liter (1000ml) Cooking Oil
NUTRITION INFORMATION
Nutrition Facts
Calories per serving
154.2 Calories
Carbohydrates (g)
4.9 grams
Proteins (g)
8.2 grams
Fat (g)
11.3 grams
Dietary Fiber (g)
0.2 gram
Calcium m(g)
14.9 milligrams
Iron (mg)
0.8 milligrams
Sodium (mg)
320.4 milligrams
Preparation
Makes: 30 pieces
Procedure:

1. COMBINE. In a bowl, put together the beaten eggs and cayenne pepper. Add chicken, mix well and let it stand for at least 20 minutes for better absorption of ingredients inside the chicken.
2.MIX. On a separate bowl, mix together the baking powder, salt, flour and cornstarch.
3. SEASON. Season with Aji-Shio® Pepper Seasoning Mix. Mix well.
4. DREDGE. for a crunchy texture, dredge chicken in the flour mixture. Make sure that all parts are evenly coated.
5. DEEP-FRY. In a pot with hot oil, deep fry chicken for atleast 14 minutes per batch of half kilo or until golden brown.
5. SERVE with desired sauce or dips and ENJOY!
Cost
Recipe Cost: Php 295.09
Cost per Serving: Php 9.84
Selling price per piece: Php 30.00
Profit for 30 pcs: Php 604.80
%Mark – up: 205%
% GP: 67%
Cooking Tips
Allow the fried chicken to rest on an elevated cooking rack for proper air circulation thus preventing the bottom part of the chicken from being soggy.
Product Used