PORK BINAGOONGAN RECIPE
AJINOMOTO® BRAND GINISA FLAVOR SEASONING MIX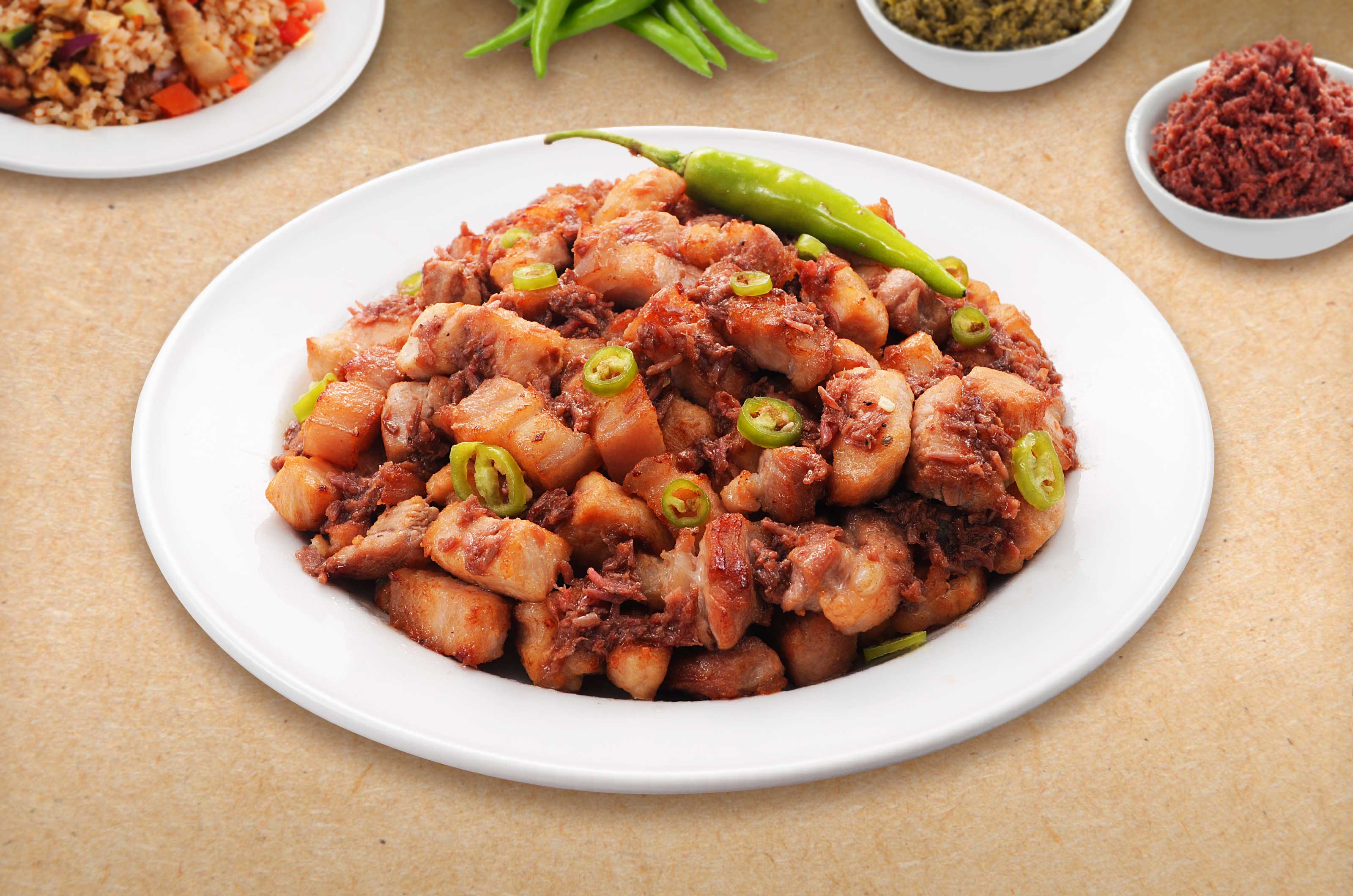 Ingredients
1 Tablespoon (15ml) cooking oil
1 1/2 cups (375g) pork, kasim
2 Tablespoons (30g) garlic, minced
1/4 cup (40g) onion, red, minced
2 Tablespoons (30g) bagoong, alamang
2 cups (500ml) water
1 piece (1g) siling haba
1 pack (7g) AJI-GINISA® Flavor Seasoning Mix
NUTRITION INFORMATION
Nutrition Facts
Calories per serving (kcal)
277.3
Carbohydrates (g)
2.0
Proteins (g)
9.5
Fat (g)
25.7
Dietary Fiber (g)
1.5
Calcium (mg)
58.1
Iron (mg)
1.0
Sodium (mg)
529.2
Good to Know Nutrition Facts!
Shrimp paste is high in Calcium but always remember to eat in moderation because of its Sodium Content
Preparation time: 10 minutes
Cooking time: 20 minutes
Procedure
SAUTÉ. On a hot pan, add oil and sautè pork until lightly brown then add garlic and onion.
MIX. Water, sili, and bagoong. Let it simmer until meat is tender and desired amount of sauce is achieved.
SEASON. With AJI-GINISA® stir well and serve hot.
Makes 6 servings
Serving size: 1/4 cup (60g)
Cooking Tips
You may add eggplant to increase your recipe yield.
Product Used