PORK NILAGA RECIPE
AJI-NO-MOTO® UMAMI SEASONING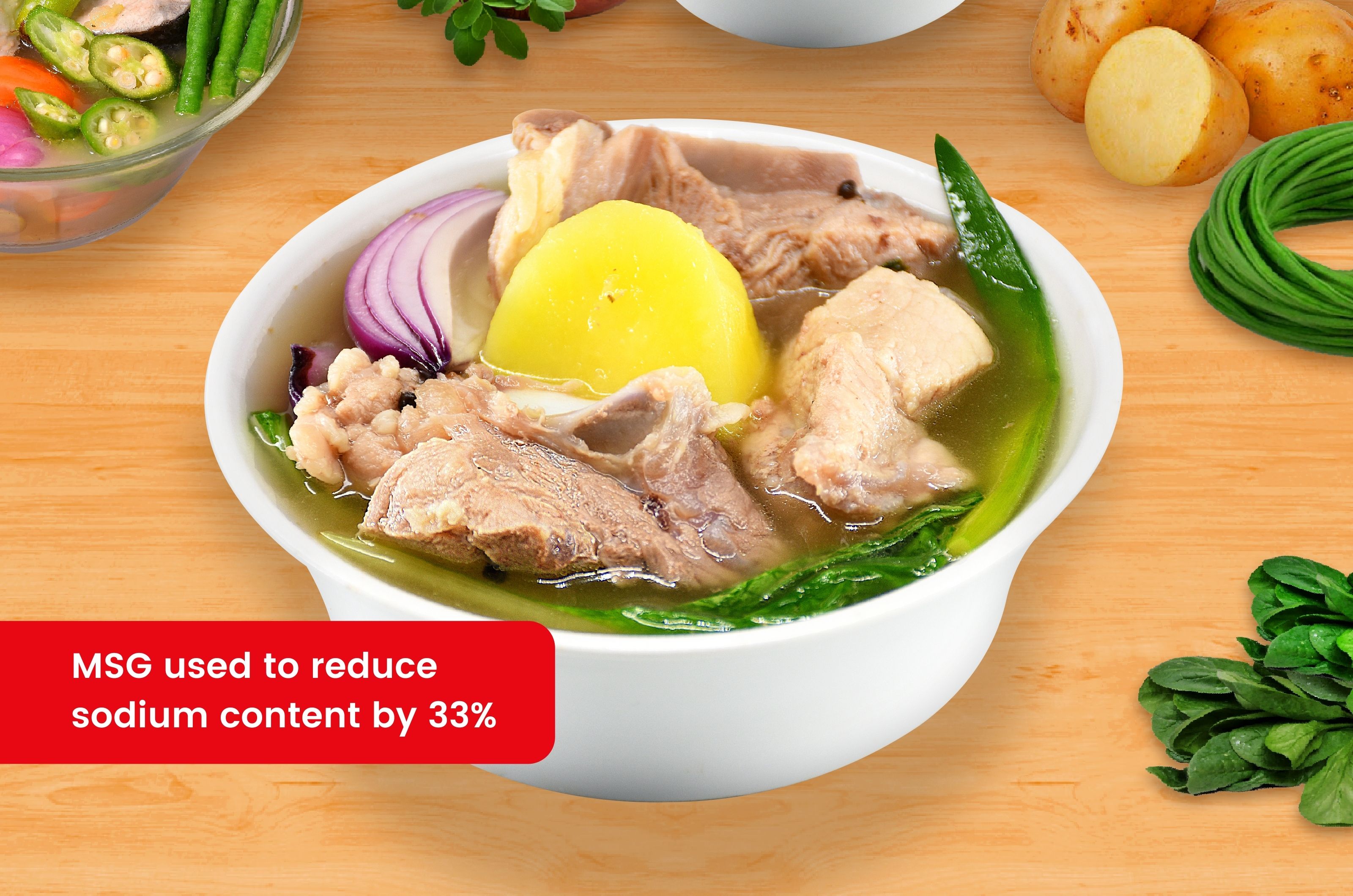 Ingredients
5 cups (1250ml) Water
1/2 kilo (500g) Pork picnic, cut into serving size
1/4 cup (50g) Onion, quartered
1 cup (70g) Potato, quartered
1 teaspoon (5g) Peppercorn
1/2 pack (5.5g) AJI-NO-MOTO® Umami Seasoning
2 cups (100g) Pechay Tagalog, chopped
1 stalk (20g) Onion leeks, sliced
2 1/2 Tablespoons (37ml) Fish sauce
Reduced sodium by 33%
Original sodium content: 5 Tablespoons (75ml) Fish sauce
NUTRITION INFORMATION
Nutrition Facts
Calories per serving (kcal)
413.1
Carbohydrates (g)
4.3
Proteins (g)
15.2
Fat (g)
37.2
Dietary Fiber (g)
1.2
Calcium (mg)
65.7
Iron (mg)
2.8
Sodium (mg)
558.1
Good to Know Nutrition Facts!
Pork is rich in Protein that is responsible for building and repairing our tissues.
Preparation time: 5 minutes
Cooking time: 25 minutes
Procedure
BOIL. In a pot, add water and pork. Cook until tender. Add onion and potatoes.
SEASON. Add peppercorn and AJI-NO-MOTO®. Mix well. Lower the fire.
SIMMER. Add pechay and onion leeks. Cook for a minute. Add fish sauce to taste.
SERVE. Serve and Enjoy.
Makes 5 servings
Serving size: 2 matchbox size (70g) Pork, 1/2 cup (45g) Vegetables
Product Used