PORK SISIG RECIPE
PORKSAVOR® ALL-IN-ONE SEASONING MIX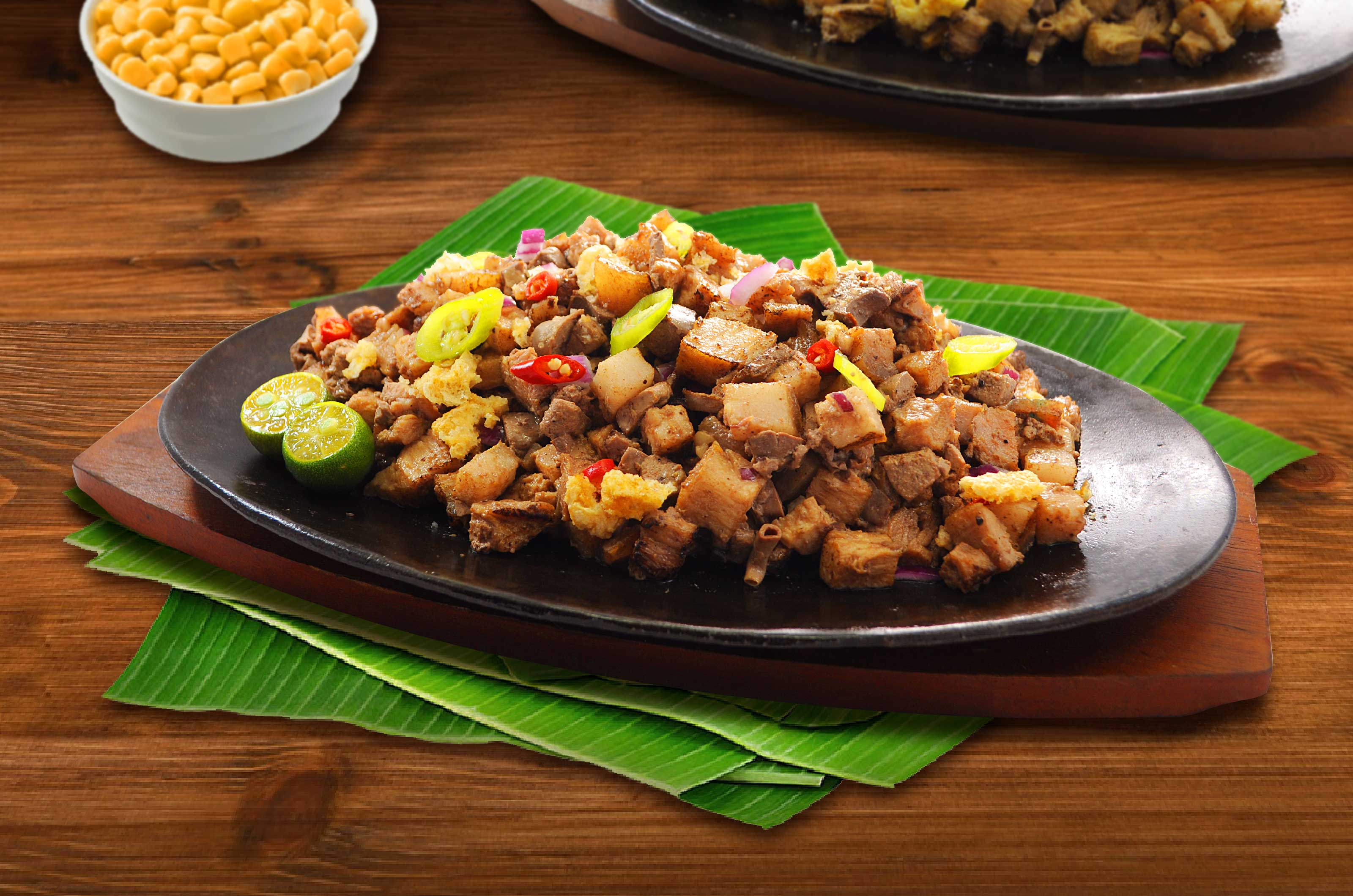 Ingredients
3 tablespoons (45ml) Cooking oil
1 cup (160g) Pork liempo, boiled, and chopped
1 1/2 cup (200g) Pork ears, boiled, chopped
1 cup (150g) Chicken liver, boiled, chopped
1 cup (140g) onion, red, minced
2 tablespoons (24g) garlic, minced
1 tablespoon (15ml) Soy sauce
1 piece (5g) siling haba, minced
2 pieces (1g) siling labuyo
1 pack PORKSAVOR® All-in-One Seasoning Mix
pepper to taste
1 cup (20g) chicharon, crushed
NUTRITION INFORMATION
Nutrition Facts
Calories per Serving (kcal)
418
Carbohydrates (g)
6.4
Proteins (g)
18.8
Fat (g)
35.2
Dietary fiber (mg)
0.8
Calcium (mg)
71
Iron (mg)
2.4
Sodium (mg)
583.3
Preparation and Cooking time: 30 minutes
Procedure
SAUTÉ. On a very hot pan, saute pork liempo, pork face, and chicken liver until brown. Set aside.
SAUTÉ. On the same pan, saute onion, garlic, siling haba, and siling labuyo. Then add back in the pork mixture. Mix well.
SEASON. With soy sauce and PORKSAVOR®.
SERVE. with chicharon on top and serve hot.
Makes 5 servings
Size per serving: 1/2 cup (120g each)
Cooking Tips
You may add in more chili if spicier sisig is preferred.
Product Used