Crispy Fry Cauliflower Bites
SARSAYA® Sweet and Sour Sauce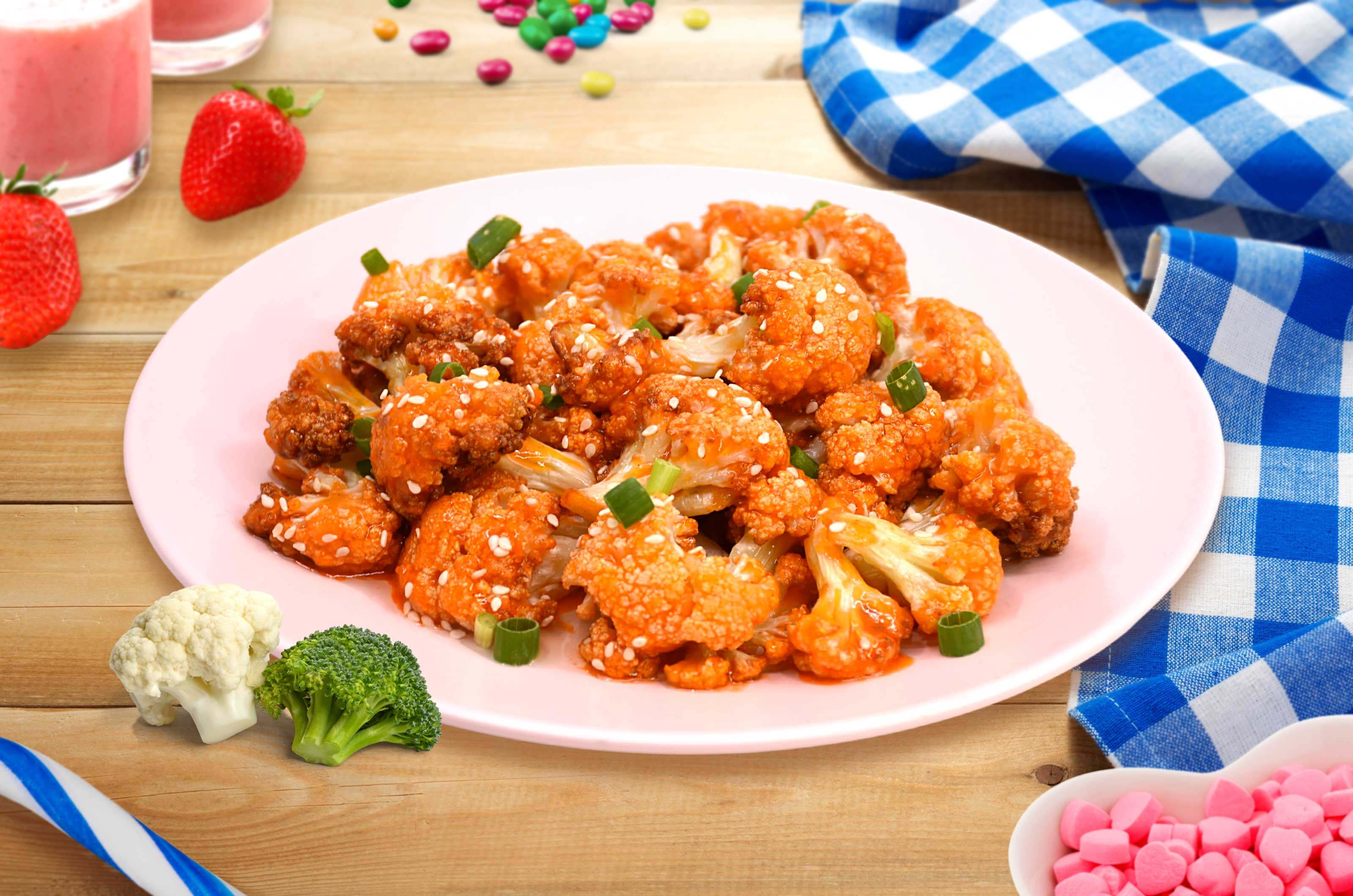 Ingredients
3/4 kilo (750.00 grams) Cauliflower, florets
3 Tbsps. (45.00 ml) Olive Oil
1 pack (62.00 grams) CRISPY FRY® Breading Mix (Original)
1/2 cup (125.00 ml) Cooking Oil
1pack (200.00 ml) SARSAYA® Sweet and Sour Sauce
1 tsp. (3.00 grams) Sesame Seeds
1 tsp. (3.00 grams) Green Onions

Nutrition Facts
Calories per serving (kcal)
225.8
Carbohydrates (g)
23.2
Proteins (g)
2.2
Fat (g)
13.3
Dietary Fiber (g)
2.2
Calcium (mg)
31.3
Iron (mg)
0.7
Sodium (mg)
420.5
Good to Know Nutrition Facts!
Cauliflower is high in Potassium which is essential in the water balance of the body and keeps the heartbeat steady.
Preparation time: 10 minutes
Cooking time: 20 minutes
Procedure
COAT. In a bowl, place the pieces of cauliflower, using a bottle sprayer, spray cauliflower with olive oil, then dredge in CRISPY FRY® (Original). Coat until fully covered.
DEEP-FRY. In a pan, heat oil on medium heat. Deep-fry the cauliflower until golden brown for about 3-5 minutes. Drain excess oil using a strainer or collander.
COAT. Pour Sarsaya® Sweet and Sour sauce over the top of the cauliflower.
TOAST. Using an oven toaster, toast for 3-5 minutes or until the cauliflower is just starting to get crispy.
SERVE. Garnish with sesame seeds and green onion. Serve and enjoy!
Makes 10 servings
Serving size: 1 cup (113 grams)
Cooking Tips
You may use a bottle sprayer to apply oil in cauliflower florets instead of just pouring oil into it to avoid too much accumulation of liquid.
Product Used