SHRIMP IN GARLIC BUTTER AND OYSTER SAUCE RECIPE
SARSAYA® OYSTER SAUCE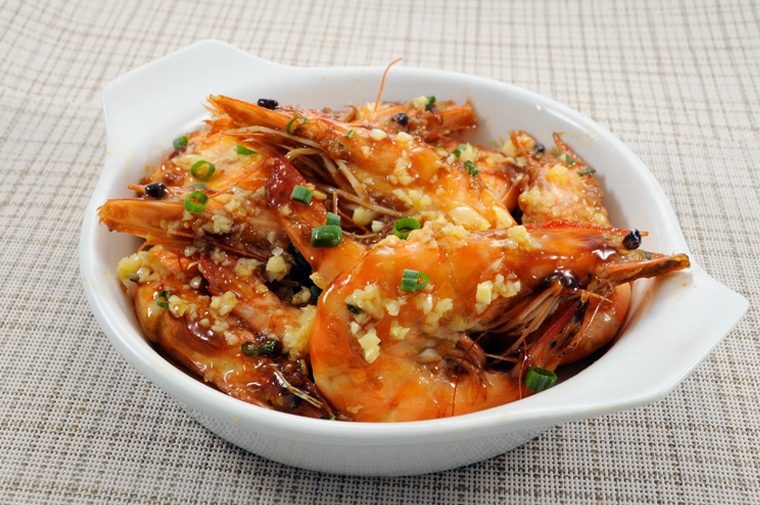 Ingredients
1/4kg 250g shrimp, with shell
1/2 cup 113g butter
1/2 cup 40g garlic, minced
1 pack 30g SARSAYA® Oyster Sauce
1 tablespoon 10g spring onion
NUTRITION INFORMATION
Nutrition Facts
Calories per Serving
239
Carbohydrates (g)
4.7
Proteins (g)
10.2
Fat (g)
19.8
Dietary Fiber (g)
0.3
Calcium (mg)
80
Iron (mg)
1.0
Sodium (mg)
505.70
Good To Know Nutrition Facts!
Shrimps are good sources of calcium and protein.
Preparation and Cooking time: 30 – 40 minutes
Procedure
SAUTÉ. On a low heat pan, melt butter and saute garlic. Then, add in shrimp and SARSAYA® Oyster sauce let the shrimp poach in the sauce until cooked.
GARNISH. With spring onion and serve hot.
Makes 5 servings
Size per serving: 3 pcs (50g) Shrimp
Cooking Tips
1.  Do not melt the butter with high heat it can easily burn.
2. Once the shrimp changes the color you may turn down the heat to prevent it from over-cooking.
Product Used