TOFU POPCORN RECIPE
CRISPY FRY® SEASONED CRUMBS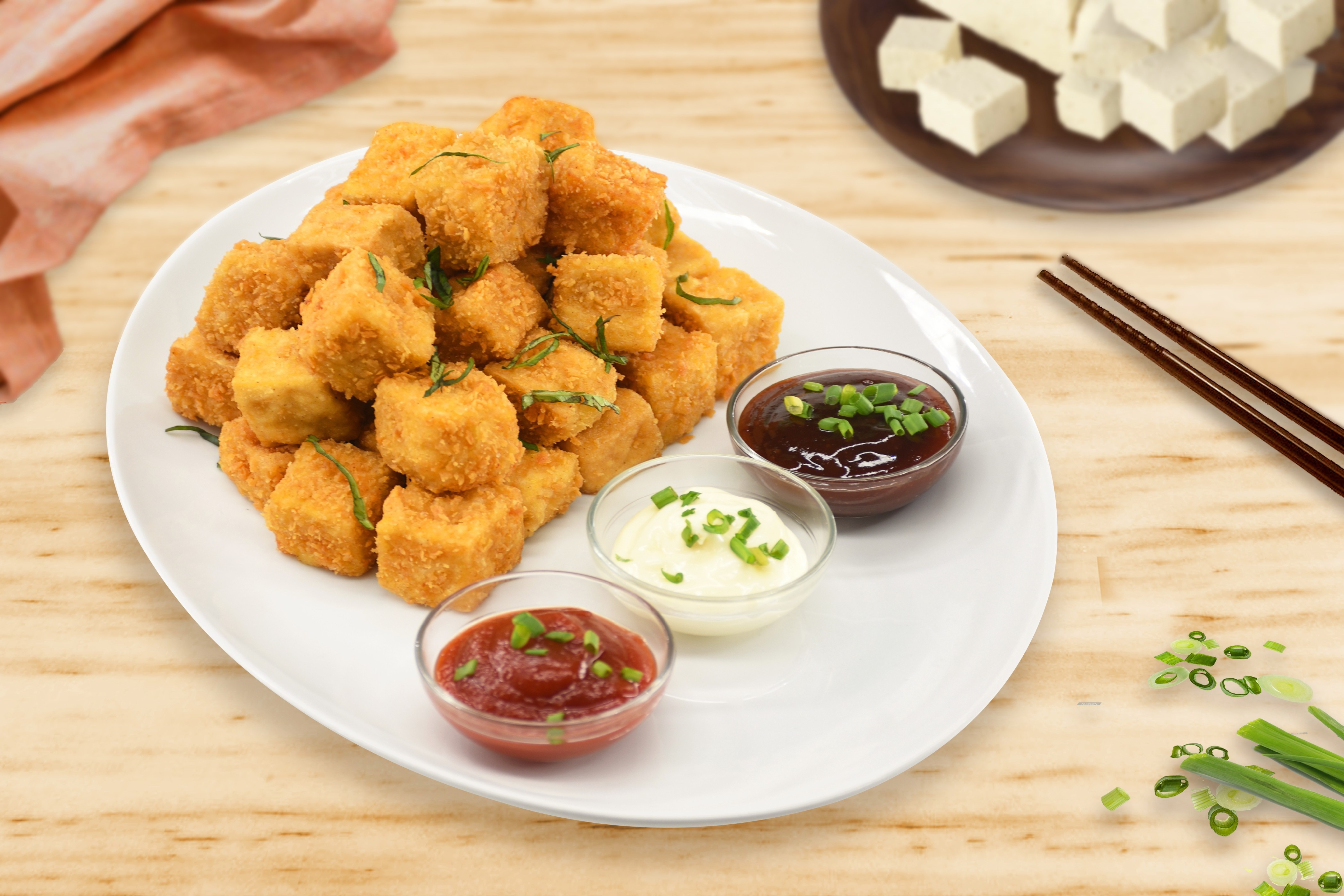 Ingredients
2 cups (300g) Tofu, cubed
1 pack (50g) CRISPY FRY® Seasoned Crumbs 
1 cup (250ml) Cooking Oil
NUTRITION INFORMATION
Nutrition Facts
Calories per serving (kcal)
201.4
Carbohydrates (g)
8.4
Proteins (g)
5.7
Fat (g)
15.7
Dietary Fiber (g)
0.5
Calcium (mg)
100.7
Iron (mg)
1.9
Sodium (mg)
364.8
Good to Know Nutrition Facts!
Soy, the prime component of tofu, is rich in Calcium which is good for our bones.
Preparation time: 10 minutes
Cooking time: 15 minutes
Procedure
COAT cubed tofu with CRISPY FRY® Seasoned Crumbs
DEEP FRY. In a pan with heated oil, deep fry tofu until golden brown. Drain excess oil.
SERVE and enjoy.
Makes 5 servings
Serving size: 5 pieces (70g) Tofu Popcorn
Cooking Tips
Drain excess oil using a colander, cooling rack, or strainer to let air circulate to maintain its crispy texture. You may also opt to use different dipping sauces based on your preference.
Product Used