TOFU SISIG RECIPE
PORKSAVOR® ALL-IN-ONE SEASONING MIX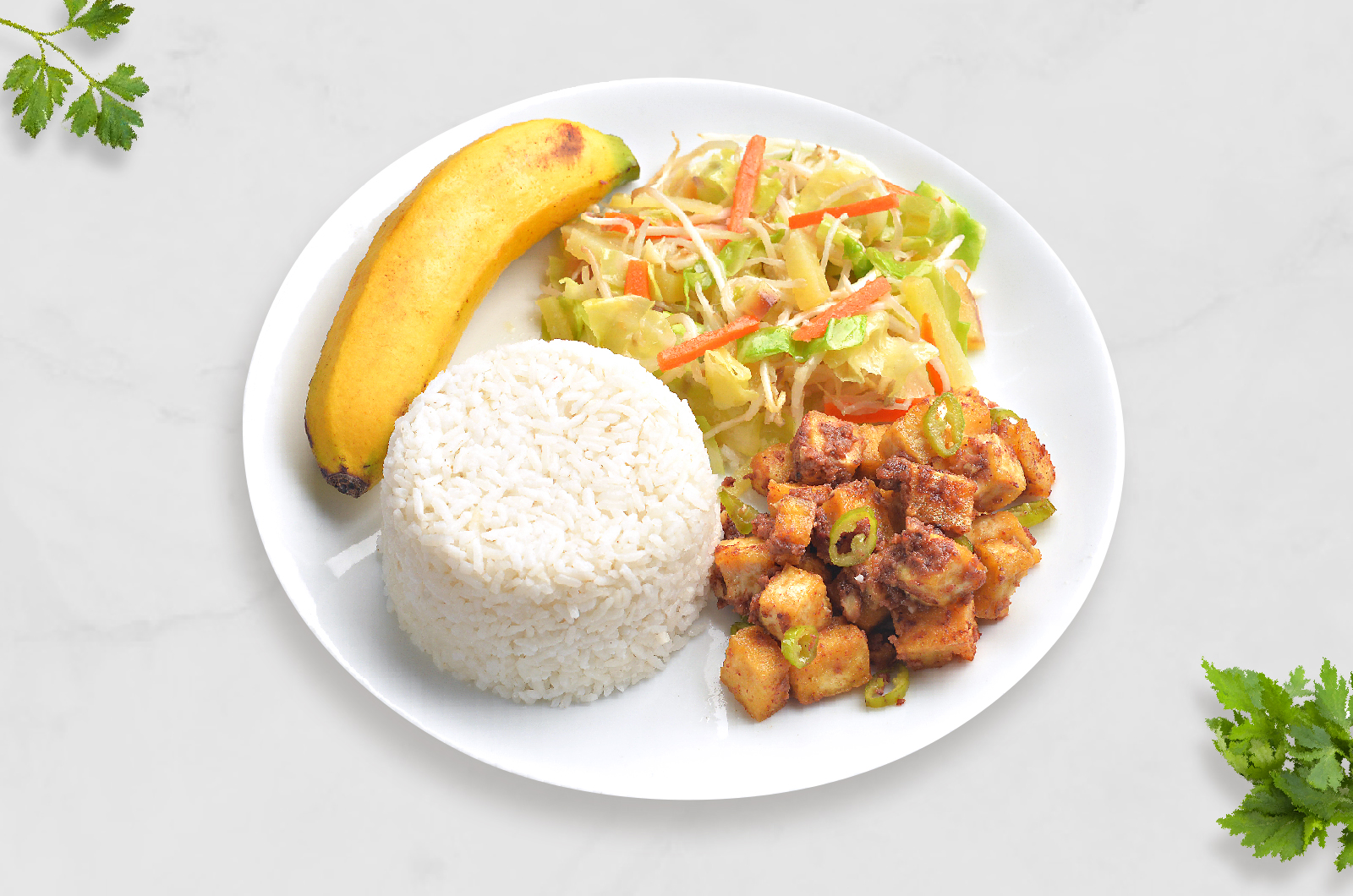 Ingredients
2 tablespoons (30 ml) Cooking oil
6 pieces (360 grams) Tokwa (Hard Tofu), cubed
1/4 cup (35 grams) Onion, minced
1 tablespoon (12 grams) Garlic, minced
1 tablespoon (12 grams) Ginger, minced
1 can (85 grams) Liverspread
2 teaspoons (12 grams) Sugar, brown
1 pack (8 grams) PORKSAVOR® All-in-One Seasoning
6 belly slices (350 grams) Bangus
1 cup (100 grams) Bitter gourd, sliced
1 piece (10 grams) Green chilli, long, sliced
NUTRITION INFORMATION
Nutrition Facts
Calories per serving
741
Carbohydrates (g)
79.7
Proteins (g)
26.1
Fat (g)
35.2
Phosphorus (mg)
302
Calcium (mg)
282
Iron (mg)
5.2
Vitamin A (m g RE)
2517
Thiamin (mg)
0.2
Riboflavin (mg)
0.3
Niacin (mg NE)
7.9
Vitamin C (mg)
36
Procedure
1. FRY. In a pan, heat oil and fry the tokwa until golden brown. Drain excess oil by placing the tokwa on a strainer or plate lined with a table napkin. Set aside.
2. SAUTÉ. Remove the excess oil from the pan and sauté onion, garlic and ginger. Mix in the fried tokwa and liverspread. Mix well.
3. SEASON with sugar, PORKSAVOR® and green chilli as desired. Serve while hot.
No. of Servings: 4-5 servings
Serving Size: 1 1/4 cup (120 grams)
Meal Serving Idea: 1 cup Rice, 1 1/4 cup Tofu Sisig, 1 cup Stir-fry Vegetables, 1 piece Banana
Cooking Tips
Minced Pork liver can be used as a substitute for liver spread.
Product Used