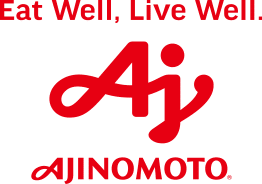 Ajinomoto Philippines Corporation (APC) was established in May 9, 1958. Through the years, APC was able to grow its local business as more Ajinomoto products find their way to Filipino households. Its head office, sales offices and factories are collectively known as the APC Group. The APC Group's mission is to contribute to food and wellness, and to better lives for the future.
APC's complete line of quality food and seasoning products are produced from its own factories and by international affiliates and local toll manufacturers using Ajinomoto's license, quality standards and technological expertise.
APC is directly servicing supermarkets, wholesalers, public markets and the food service industry and has established sales and support services with its industrial customers as supplier of raw materials, particularly ingredients for processed foods, animal nutrition and pharmaceutical products.
---
History
1953

Union Merchandising Co. begins importation and distribution of AJI-NO-MOTO® in the Philippines.
1958

The Company is incorporated and is now called Union Chemicals, Inc.
1962

Local production of AJI-NO-MOTO® begins with the opening of the Pasig Factory with an initial capacity of 50 metric tons per month. Cassava starch is used as raw material. Small sizes to 1 kilo AJI-NO-MOTO® is sold in the market.
1969

Sugarcane molasses is used as another raw material aside from cassava.
1970

The factory inaugurates its own printing division with technology purchased from Chiyoda Gravure.
1971

The first AJINOMOTO brand of amino acid for animal feeds, L-Lysine HCL is introduced.
1976

Sugarcane molasses became the sole raw material used in the production of AJI-NO-MOTO®. Sales Stations are operational all over the Philippines.
1977

The company celebrates 15 years of operation and Sales Regions are set up to oversee operations of the Sales Stations. The first nationwide consumer and dealer promotion campaign is launched.
1978

The company inaugurates and transfers to its own head office building in Gil Puyat Avenue in Makati City.
1980

The 1st AJINOMOTO Cooking Plaza outside Japan is inaugurated at the Penthouse of the head office building.
1982

The 1st AJINOMOTO Cooking Plaza outside Japan is inaugurated at the Penthouse of the head office building.
1991

AJINOMOTO GINISA FLAVOR MIX, an instant seasoning that was 1st of its kind in the Philippines, is launched.
1996

The 1st liquid seasoning with the brand name AJI-TOYO© is launched.
1998

The 1st beverage product named, BIRDY Ice Coffee is test marketed.
1999

AJI-SHIO™ Garlic Plus and AJI-SHIO™ Pepper Plus are launched in the market along with PAL SWEETTM Calorie-free Sweetener.
2001

UNION AJINOMOTO, INC. adopts a new corporate name, AJINOMOTO PHILIPPINES CORPORATION (APC).
2002

APC celebrates its 40th year of operations.
2003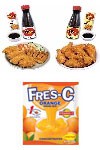 AJI-NamNam Dipping Sauce, FRES-C Powder Juice Mix, SABAW, a seasoning mix for soupy dishes and AJINOMOTO FROZEN FOODS are launched. Ajinomoto Pasig Factory Blended Seasoning Section gets ISO 9001:2000
2004

CRISPY-FRY™ Breading Mix is launched and becomes an instant hit to Filipino consumers.
2006

Pasig Factory acquires ISO 9001:2000, 14001:2004 certification for the manufacture of Monosodium Glutamate and design and development of Blended Seasonings.
2007

AJI-NO-MOTO receives Trusted Brand Award from Reader's Digest for the 9th consecutive time.
2008

APC celebrates its 50th year anniversary in the Philippines.CATERSERVE brand for Food Service products formally launched.
2009

AJINOMOTO celebrates its 100th year anniversary worldwide.
2010

Worldwide launch of the new Ajinomoto Food Brand Logo. It incorporates the Ajinomoto logo within a red, yellow and green chevron symbolizing deliciousness, liveliness and earth and represents Ajinomoto's promise to bring together the value of "deliciousness" and "well-being" further underlined by the motto "Eat well, live well".
2018

Introduction of new Ajinomoto Group Global Brand logo also known as the "AGB". Inspired by the qualities of originality, innovative spirit, and friendliness.

Ajinomoto celebrates 60th year in the Philippines