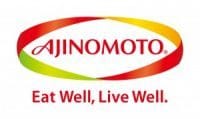 It's become a common misconception that what may taste good often equates to bland and dry food. On the opposite end of the spectrum, full-flavored, delicious food is perceived as unhealthy or bad for you.
Ajinomoto believes that making truly delicious meals remain to be the best course to a life of wellness. Taste need not be sacrificed for health"s sake and vice-versa. With this, Ajinomoto introduces its new food brand logo which incorporates the widely recognized corporate Ajinomoto logo within a red, yellow and green chevron symbolizing deliciousness, liveliness and earth. This logo represents how Ajinomoto fulfills its promise to consumers to bring together two seemingly opposite terms, namely "deliciousness" and "well-being" further underlined by the motto "Eat Well, Live Well.
The symbol and tagline expresses Ajinomoto's commitment to provide food that is both delicious and nourishing while simultaneously creating happiness and smiling faces all over the world. It aims to support a society and natural environment capable of realizing this dream, now and into the future.
For over 100 years, Ajinomoto has evolved from a single seasoning product and has diversified to other seasoning categories, processed foods, sweeteners and function foods catered to the specific tastes of particular countries. In the Philippines, Ajinomoto found its way to many households because its products have adapted to the Filipino palate. For more than 50 years, Ajinomoto Philippines Corporation (APC) has provided products made with the highest standards of quality and safety.
Homemakers found a partner in Ajinomoto in making delicious and nutritious home-cooked meals with a decidedly personal touch. That's in stark contrast to meals you'll find in the typical fast-food manner or in restaurants. One of its well-loved products is Aji-Ginisa All Purpose Seasoning Mix, the first to capture the real "gisa" taste in Filipino cuisine.
Other Ajinomoto food products created with the Filipino in mind include Crispy Fry Breading Mix, Aji-Sinigang, AJINOMOTO AJI-SHIO® SEASONING MIX, Tasty Boy All-Purpose Breading Mix, Fres-C Powder Drink Mix, PAL SWEETâ"¢ Calorie Free Sweetener and Secret Sangkap All-in-One Seasoning Granule.
With each of these products under one Ajinomoto umbrella, the new food brand logo also encompasses the breadth of the company's considerable scope in the Philippines and worldwide. Your food doesn't have to be bland in order for it to be good for you. Indeed, with Ajinomoto, the company trusts that you can both eat well and live well.