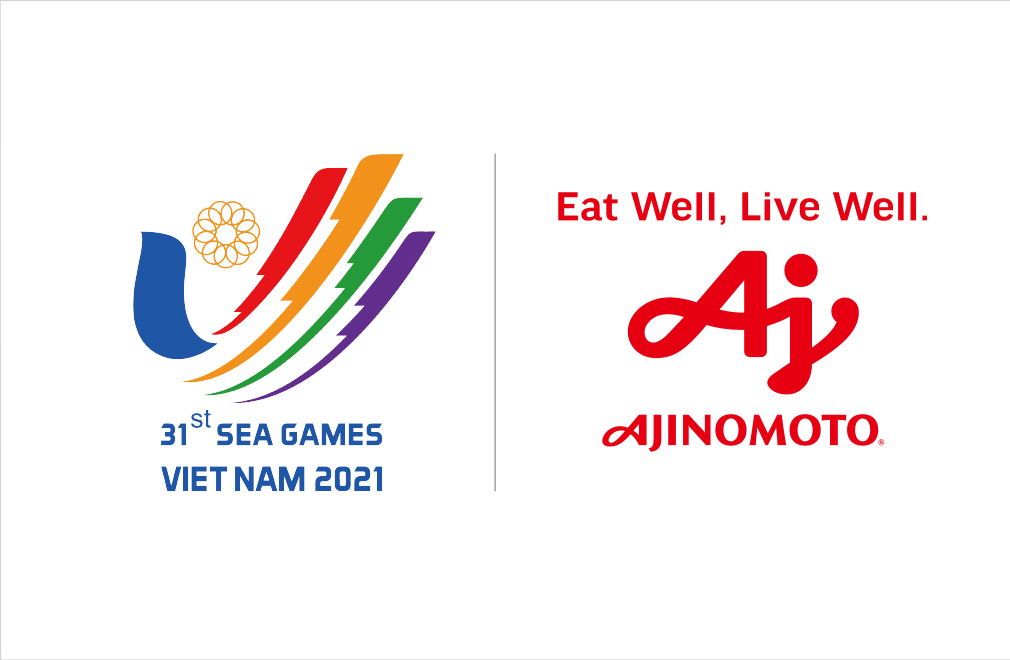 Ajinomoto Co., Inc. (Ajinomoto Co.) is named as an official sponsor of the highest rank for the 31st South East Asian Games (SEA Games) to be held in Vietnam in May 2022.
The SEA Games are held every two years forging strong regional cooperation, understanding, and unity within the Southeast Asian community. It is the largest sporting event in Southeast Asia, attracting the attention of more than 600 million people in the region. 
Ajinomoto Co. has been a longtime supporter of regional and global sports competition. The company was also an official partner of the Tokyo 2020 Olympic and Paralympic Games as well as a top tier sponsor to the 30th SEA Games held in the Philippines back in 2019.
Since 2003, Ajinomoto Co. has also been working on the Victory Project® to support the conditioning of top-level athletes in Japan and conduct nutritional support activities1 by utilizing the power of amino acids. The project included the distribution of aminoVITAL® products and promotion of the Winning Meals Kachimeshi® program.  Ajinomoto's Kachimeshi® ("Winning Meals") concept aims to support elite athletes in building winning physiques for optimum performance.
Since 2018, The Victory Project has been rolled out in 6 Ajinomoto Group Companies in ASEAN region, one of which is Ajinomoto Philippines Corporation (APC) Group.  APC Group imparted Winning Meals Kachimeshi® support to Philippines' top Karate athlete Ms. Junna Tsukii who won gold medal in the women's kumite 50 kg event at the last 2019 SEA Games.
As sponsor of the highest rank in this year's SEA Games, Ajinomoto plans to amplify its initiatives to support Filipino athletes as well as other regional players throughout the games.
"Ajinomoto aims to realize greater wellness for people around the world.  This includes providing nutrition and nutrition education support to our national athletes to support them in realizing their full potential," said APC Public Relations, Marketing and Sales Director Hironori Aoki.
1Support activities including guidance on sports nutrition and amino acid conditioning for top-level athletes at international tournaments
2 Ajinomoto Co.'s nutrition program for improving the nutritional environment of athletes.
***
The Ajinomoto Group is a global company with specialties in the business of food and amino acids, guided by our leading-edge bioscience and fine chemical technologies.
Based on the corporate message "Eat Well, Live Well.", we have been scientifically pursuing the possibilities of amino acids in supporting the healthy lives of people all around the world. We aim for future growth and continuous contribution to greater wellness by creating value through sustainable and innovative solutions for communities and society.
The Ajinomoto Group has offices in 35 countries and regions, and sells products in more than 130 countries and regions. In fiscal 2018, sales were 1.1274 trillion yen (10.1 billion U.S. dollars). To learn more, visit www.ajinomoto.com.