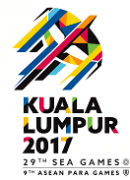 TOKYO, 14th February, 2017 – Ajinomoto Co., Inc. (Ajinomoto Co.) today signed a Platinum Sponsorship agreement for the 29th Southeast Asian Games (SEAG) and the 9th ASEAN Para Games (APG) to be held in Kuala Lumpur, Malaysia in August and September 2017.
The SEAG and APG are held every two years to help forge strong regional cooperation, understanding and unity within the Southeast Asian community. This 2017, these two largest sports events in the region will play host to more than 8,000 athletes and officials from 11 nations.
The Philippine team is expected to have 200 delegates who will compete in 37 out of 38 sports, except cricket. In the 2015 SEAG, the country placed 6th overall and won gold in the fields of athletics, boxing, billiards and snooker, basketball, and softball. The team had its best showing in the 2005 SEAG, when it hosted the tournament and ranked 1st overall with 113 gold medals.
As Platinum Sponsor, Ajinomoto Co. aims to support Filipino athletes and all other teams in the regional sports scene with quality food products that contribute to better nutrition and healthier lifestyles. This initiative is based on the success of its Victory Project – a series of events that highlight nutritional guidance and amino acid conditioning via its Kachimeshi or "winning meals" program for top-level athletes in Japan.
With its strong business presence and familiarity with local food cultures in the Philippines, Malaysia, Thailand, Vietnam, Indonesia, and Singapore, Ajinomoto Co. now seeks to broaden its reach particularly in sports. The Tokyo-based company hopes that by helping athletes achieve optimum nutrition through a healthy diet, it continues being a driving force in the advancement of food and health for the general public.