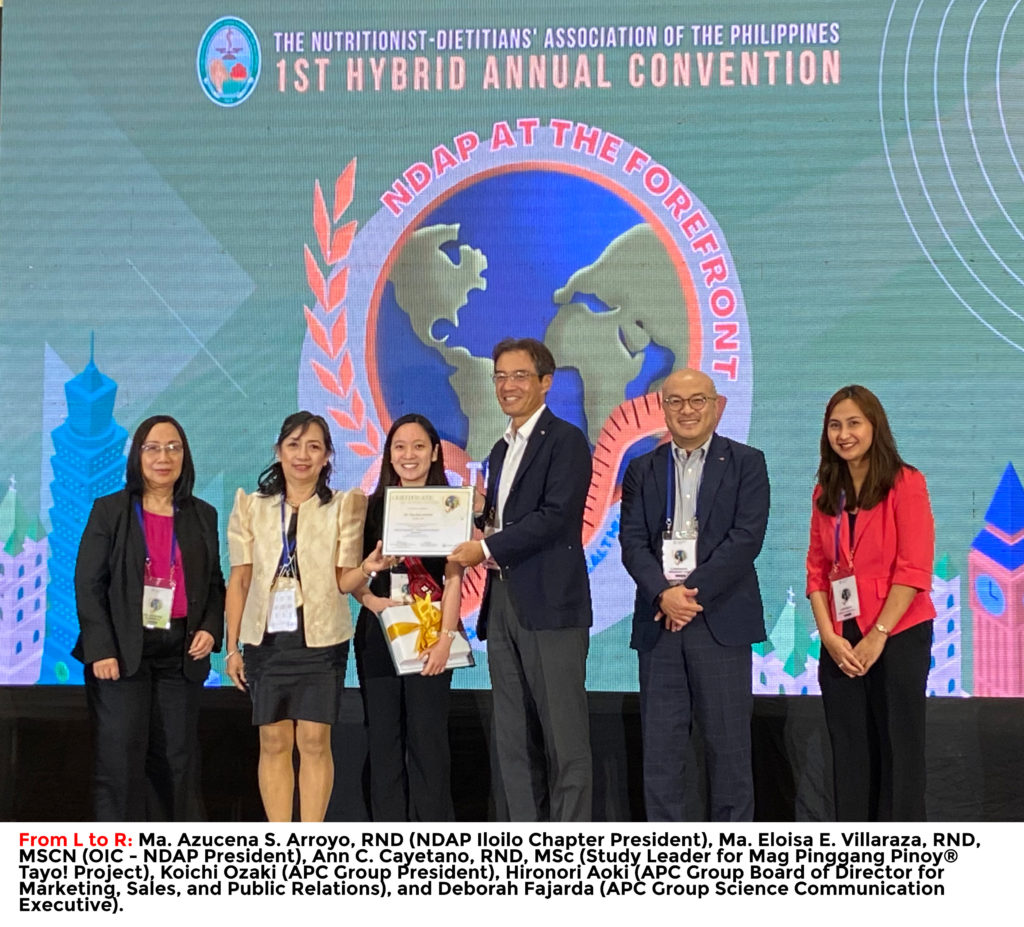 Health issues linked to diet and lifestyle are on the rise worldwide, including lifestyle-related diseases, under-nutrition, and over-nutrition.
Since its founding, the Ajinomoto Group has been committed to promoting nutritious and delicious meals and is working to address nutrition-related challenges with the aim of realizing its vision of solving global food and health issues.
Ajinomoto Philippines Corporation (APC) held a lunch symposium at the 68th Annual Convention of the Nutritionist Dietician Association of the Philippines (NDAP) with the theme 'NDAP at the Forefront: Taking Actions for Healthier Tomorrow,' held last February 22-24, 2023 at Iloilo City.
"As global challenges around food and health become more diverse, we, at Ajinomoto, aim to contribute to improved health and eating habits for people around the world. In the local scene, Ajinomoto is partnering with like-minded organizations like NDAP to lead the change for a better world and co-create a happy and healthier Philippine society," APC President Koichi Ozaki said.
The convention was attended by APC President Mr. Koichi Ozaki, Board of Director for Marketing, Sales & Public Relations Mr. Hironori Aoki, Public Relations Science Communication Executive Deborah Fajarda, and Senior Specialist Mary Agnes Beatrice Menorca.
During the convention, Ms. Ann C. Cayetano, RND from Institute of Human Nutrition and Food- College of Human Ecology, University of the Philippines Los Banos (IHNF-CHE-UPLB) presented the results of MAG-PINGGANG PINOY® TAYO! (MPPT) Project – APC's nutrition intervention study in partnership with UPLB and municipality of Cainta, Rizal
The study was launched to establish evidence of using Pinggang Pinoy®, balanced meal guide for Filipinos to help adopt healthy eating habits with variety and right proportion at meal-times on children's weight improvement and behavior change among homemakers.
Results showed that the combined implementation of nutrition education and dietary supplementation using APC MPPT meals resulted in the improvement in diet diversity, weight, and nutritional status of 36-59 months old children.
Dr. Ana San Gabriel from the Ajinomoto Co Inc. Global Communications Department shared in her talk, "MSG for Better Health and Quality of Life," how salt reduction with the use of monosodium glutamate (MSG) can help improve people's health without sacrificing the deliciousness of their food.
The APC Group launched the BawAsin® campaign as an effort to encourage consumers to reduce their salt intake without sacrificing deliciousness. APC continuously utilizes its nutrition expertise develop less sodium recipes which consumers can easily do at home to help live healthier lives.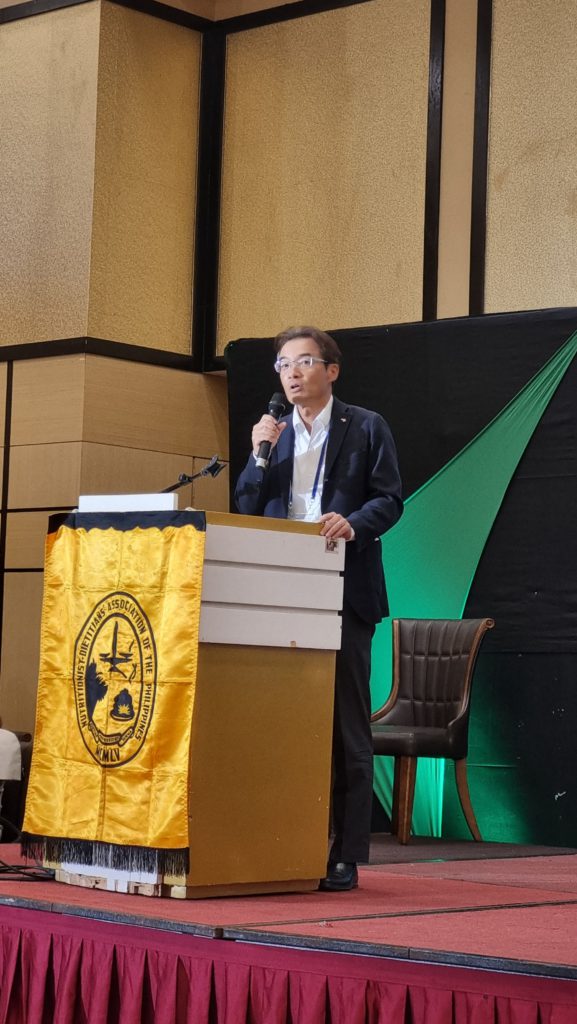 "We continue to foster partnerships with organizations that share the same advocacy and goal like the Nutrition Dietician Association of the Philippines because we believe that by combining our efforts, we are closer to co-creating a happy and healthier Philippine society," Ozaki shared. "This is part of APC's goal as a solution-providing company to be at the forefront in the co-creation of better wellness by resolving food and health issues with sustainable initiatives," Ozaki added.
To learn more about Ajinomoto's health and nutrition initiatives, visit ajinomoto.com.ph and follow them on Facebook and Instagram.
***
The Ajinomoto Group is a global company with specialties in the business of food and amino acids, guided by our leading-edge bioscience and fine chemical technologies.
Based on the corporate message "Eat Well, Live Well.", we have been scientifically pursuing the possibilities of amino acids in supporting the healthy lives of people all around the world. We aim for future growth and continuous contribution to greater wellness by creating value through sustainable and innovative solutions for communities and society.
The Ajinomoto Group has offices in 36 countries and regions, and sells products in more than 130 countries and regions. In fiscal 2021, sales were 1.1149 trillion yen (8.73 billion U.S. dollars). To learn more, visit www.ajinomoto.com.