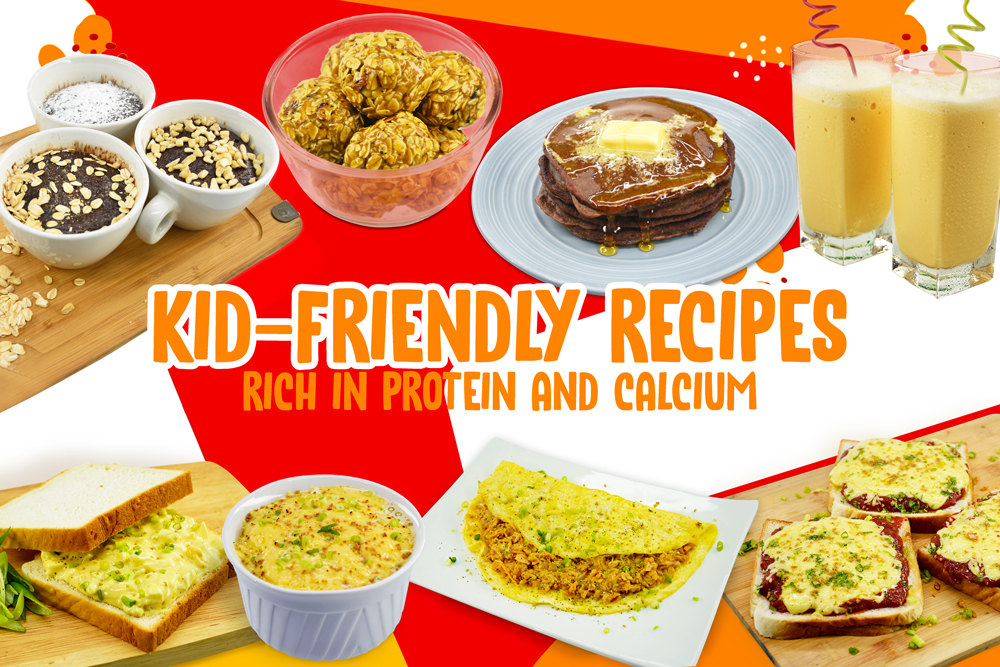 The National Nutrition Council (NNC) sets the theme "Batang Pinoy, Sana Tall. Iwas Stunting, Sana All" for this year's nutrition month. Ajinomoto Philippines Corporation (APC) joins the nation in celebrating the National Nutrition Month this July to bring to light the ill effects of stunting and how to prevent a child's healthy growth from being stunted.
According to the 8th National Nutrition Survey by the Food and Nutrition Research Institute (FNRI), 3 out of 10 Filipino Children (5 and below) are stunted. Stunting or "pagkabansot" in our native tongue is a manifestation of long term occurrence of malnutrition. It is defined by the World Health Organization (WHO) "as impaired growth and development that children experience from poor nutrition, repeated infection, and inadequate psychosocial stimulation".
How Stunting is Stunted
Growth failure can start from the womb and progress after birth. The effects of stunting, if not immediately and properly addressed, can be permanent and irreversible. There is a window of opportunity to reverse or prevent stunting through effective interventions for children 5 years old and below. Unfortunately, there is no cure to stunting, so prevention is critical for young children to have healthy growth and development.
It is imperative for parents to track their child's growth. The National Nutrition Council provided a simplified and more understandable Child Growth Standard Table based on WHO's Child Growth Standards (WHO-CGS) 2004 and WHO's Reference Data, 2006. These information can be access through https://www.ajinomoto.com.ph/blog/how-to-track-child-growth/.
Importance of Proper Nutrition to avoid Stunting
Women of child-bearing age and expectant mothers must have adequate nutrition to prepare their bodies to a healthy pregnancy and give birth to a well-nourished baby. It is also highly important that breastfeeding mothers get adequate nutrition in order to supply the needs of their babies throughout the 6 months exclusive breastfeeding journey. Exclusive breastfeeding from 0-6 months is recommended for babies to gain optimum nutrients perfect for their age. To prevent your child from having growth failure, it is important to address poor diet, inadequate calorie intake, poor quality of meal intake, and insufficient supply of macro nutrients like protein and micro nutrients like calcium specific for growth and development.
The Culinary Nutrition Team of Ajinomoto puts together a treat for kids to enjoy and for homemakers to conveniently prepare and serve. Try to make these 4 calcium-rich recipes using 4 ingredients done in 4 easy steps made with AJI SAVOR™ on Rice Topping Mix and 4 protein-rich recipes using 4 ingredients done in 4 easy steps made with Prottie® Soymilk Drink Mix.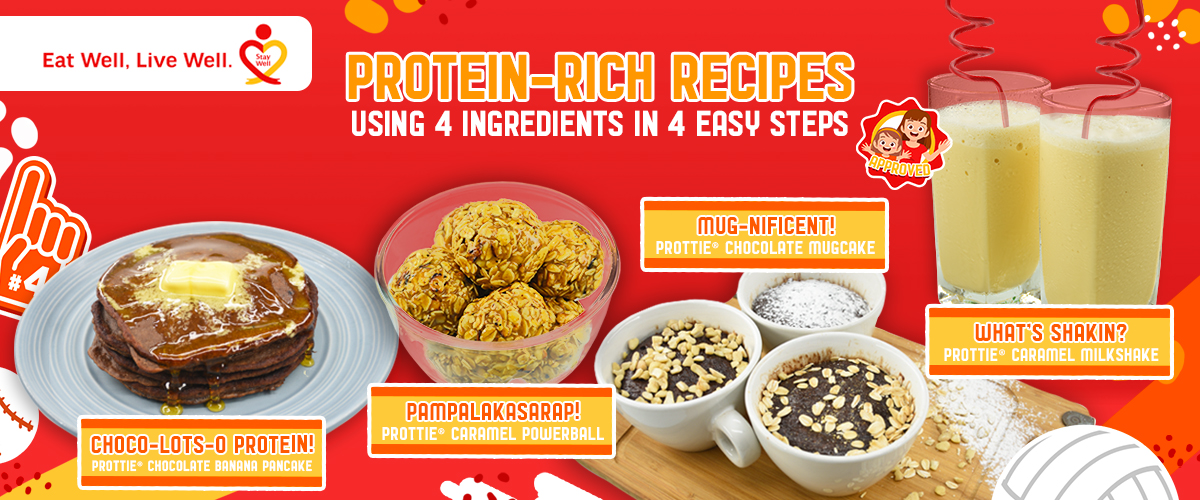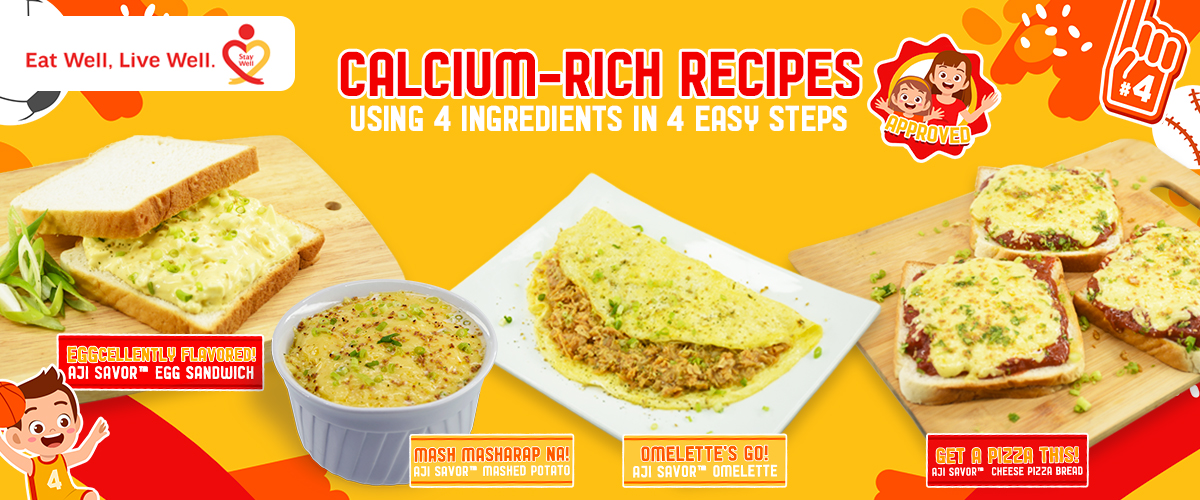 AJI SAVOR™ Rice Topping Mix Chicken/Beef is available in leading supermarkets. Prottie® Soymilk Drink Mix is available on LazMart, an online store on LazMall. For more healthy and delicious recipes, visit http://www.ajinomoto.com.ph and https://www.facebook.com/CookmunitybyAjinomotoPH/.