In a bid to be a driving force in the advancement of food and health, Ajinomoto Co, Inc. (AJICO) utilizes its expertise in Amino Science to expand its footprints in the area of sports nutrition. In 2003, the Tokyo-based company jointly formed the Ajinomoto Victory Project to stage a series of events that highlighted sports nutritional guidance and amino acid conditioning of top-level Japanese athletes. This Victory Project has contributed to the success of Japanese Athletes particularly in securing medals in world competitions.
The Ajinomoto ASEAN Victory Project was introduced in 2017 to impart Ajinomoto's Kachimeshi® ("Winning Meals") to ASEAN athletes. The contingents involved in this project also went on a winning streak during the 30th South East Asian (SEA) Games in 2019.
Ajinomoto's Kachimeshi® ("Winning Meals") concept is shared to support elite athletes in building winning physiques for optimum performance during international tournaments. This nutrition program involves conditioning and body-building with three meals a day and snacks in support of achieving specific goals for active individuals. Combined with AJICO's amino acid research and the knowledge gained from the Victory Project®, it is easy to understand how Ajinomoto's Kachimeshi® ("Winning Meals") can become "Meals that fuel the ambitious". This is with emphasis that what is important is not "What to eat," but "What to eat for".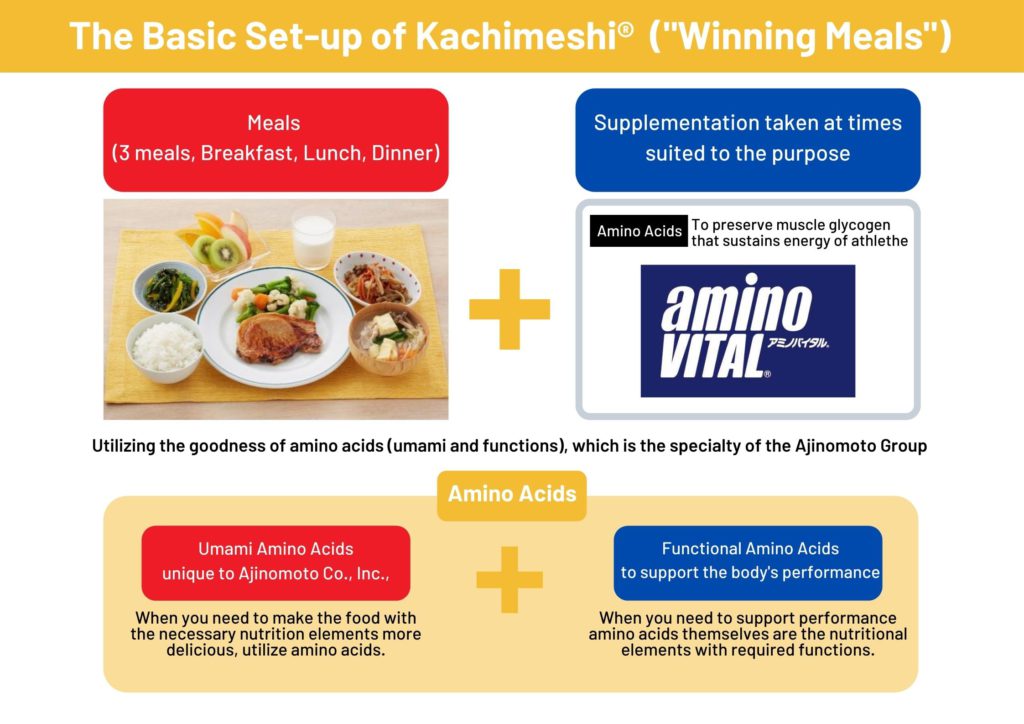 Winning Meals for Ms. Junna Tsukii
Ajinomoto Philippines Corporation (APC) extended the ASEAN Victory Project to support Philippines' top Karate athlete Ms. Junna Tsukii, who achieved recognition in various sporting events like the 2018 Asian Games and the 30th SEA Games.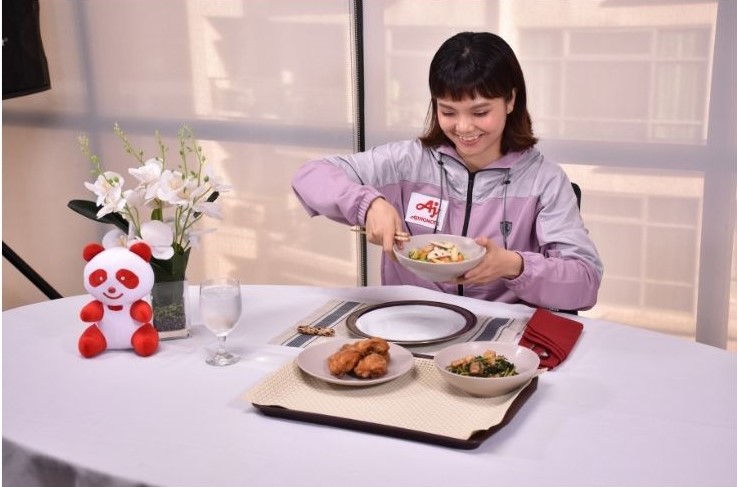 APC's Nutritionist-Dietitians and professional chefs personally assisted Ms. Junna Tsukii to provide sports nutrition education. The basic concept of Ajinomoto's Kachimeshi® ("Winning Meals") was used to create a daily local menu plan addressing the specific goal of the athlete. For Ms. Tsukii, her goal was to maintain her weight (50kg class) and increase muscle strength and stamina. The key element in achieving proper nutrition involves eating easy-to-cook and 
delicious meals that contain low fat, high protein, and more vegetables. Information was also offered related to supplementation taken at times suited for the purpose of sustaining the energy of athletes. A 2-week cycle menu and aminoVITAL® Jelly Drink, Branched-Chain Amino Acid supplementation were provided to Ms. Tsukii for her preparation period and competition season.
Pre-competition meals were created to include adequate amounts of calorie, carbohydrates and fat and high amount of protein to support Ms. Tsukii's muscle building and body conditioning phase. On the other hand, meals for competition period were created to contain adequate amounts of calorie, carbohydrates, protein and fat to support the needs of the athlete's body during competition.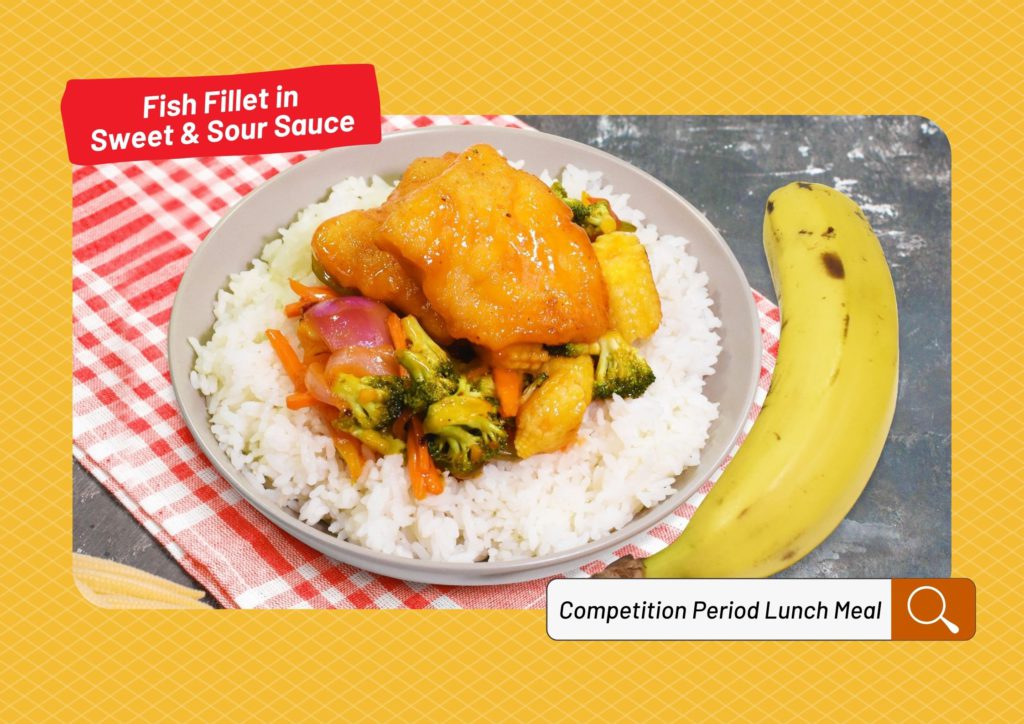 Ms. Tsukii appreciated learning about Ajinomoto's Kachimeshi® ("Winning Meals") as she believes that sports nutrition plays an integral part in her life as an athlete. She strongly believes that proper nutrition and supplementation are essential in supporting her body to recover from intense training, achieve ideal weight, and perform well during matches. "The demands of playing sports on your body will also train you to eat properly and maintain a healthy diet," said Ms. Tsukii.
Winning Meals for Ms. Ariana Evangelista
Once again, the Ajinomoto Group is named as sponsor for the 31st SEA Games in May 2022 and APC will support top Philippine National Cycling Team athlete Ms. Ariana Evangelista. To support her in the upcoming competition, APC shared a 2-week menu cycle for Ms. Evangelista for her preparation period and competition season. See example below:
Disclaimer: All meal recommendations above were provided only as an initial guide. Further consultation with a sports dietician is warranted to take into account many other factors such as, but not limited to, the athlete's body composition, duration and intensity of both training and competition, and the class of sport of the athlete.