TASTY BOY® All Purpose Breading Mix
From crispy coats to tasty dips, TASTY BOY® offers quality, yet affordable food products.
Description
Tasty Boy® is your budget – friendly complete breading mix made from high quality ingredients which makes your fried dishes tasty and crispy.
Enjoy your fried chicken in Regular, Garlic or Spicy flavors; and try our newest Tasty Boy® Fish Breading Mix which turns your fried fish crispy and delicious.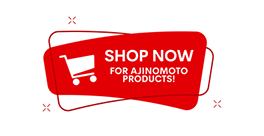 AVAILABLE IN DIFFERENT VARIANTS