The global COVID-19 pandemic has shone a light on frontline workers in essential industries—people whose jobs cannot be performed from home and are vital to the functioning of society, such as doctors and nurses, bus drivers, truckers, dock workers, farm laborers, and many more.
The list also includes factory and supply chain employees at companies belonging to the Ajinomoto Group who are responsible for helping keep the global food supply chain running smoothly. Before the pandemic, in-person factory tours for members of the public were an important way for Group companies to communicate and build trust with consumers, business partners, government stakeholders, journalists and educators about the long and complex chain of processes involved in developing, producing, and delivering delicious, safe, and reliable products to the world.
One such company is PT Ajinomoto Indonesia (PTA), an over 50-year-old company playing a leading role in tackling nutrition issues in Indonesia, such as childhood anemia and obesity, through its local seasoning products and educational initiatives, including the School Lunch Program, a national model for changing behaviors around diet, hygiene, and exercise. In July 2019, the company launched in-person tours for the first time at two facilities on the island of Java: its state-of-the-art factory at Mojokerto in East Java and its new Ajinomoto Visitors Center at Karawang in West Java, opened to raise awareness of the Ajinomoto brand and its 110-year history of amino acids research.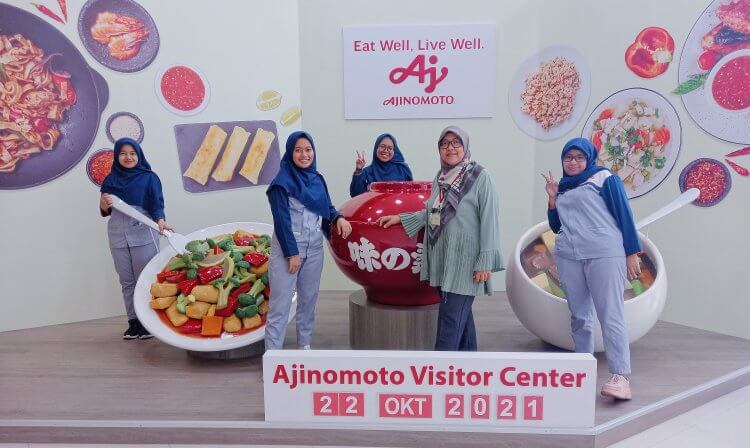 By the end of 2019, over 13,000 visitors had walked through the doors of PTA's facilities. Then, in March 2020, the global pandemic forced the cancellation of all in-person visits, cutting the factory and visitor center staff off from their local communities. But in crisis there is opportunity—the company soon realized the pandemic afforded the chance to not only bolster its social media presence but also make factory efficiency improvements by stepping up its digital transformation initiatives. "From a positive perspective," says Indra Setiadi of Karawang's Quality Assurance Department, "this pandemic has prompted us to make improvements toward better and more efficient operations that had never been imagined before."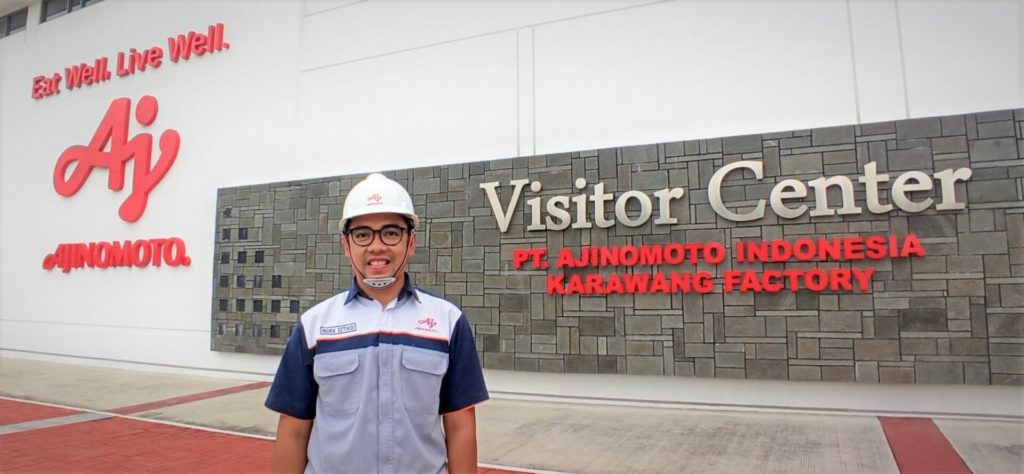 PTA's most challenging undertaking was to transform its in-person factory and visitor center tours into a virtual tour designed for mobile devices using the latest 360-degree VR technology. Shooting during a global pandemic presented numerous logistical hurdles, but the effort paid off. Launched in March 2021, the Ajinomoto Virtual Factory Tour of the Karawang Ajinomoto Visitor Center and Mojokerto factory consists of a self-guided tour featuring 360-degree exploration of the facilities and exhibits, explanatory videos, fun and informative quizzes, recorded greetings from staff, augmented reality souvenir photos, and more. Live on-line guided tours can also be arranged upon request.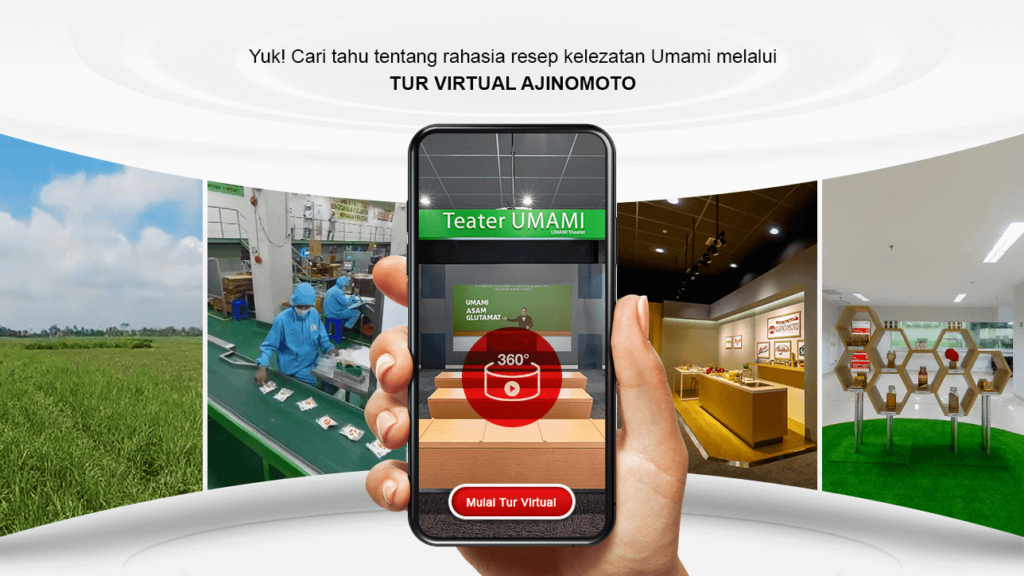 The 360VR virtual tour has enabled the company to reach a much larger community than before, not just on Java but throughout the entire country. "Indonesia has more than 270 million people spread across many islands," explains Yayah Hoeriyah of PTA's PR Department. "The Ajinomoto Virtual Factory Tour is an easier, broader-reaching approach to communicating about the company and our products." As of June 2021, it had already received nearly 2,000 virtual visitors, the majority of them students doing at-home learning. In addition, PTA's hugely popular Darpur Umami ("Umami Kitchen") cooking classes were shifted from in-person to Instagram.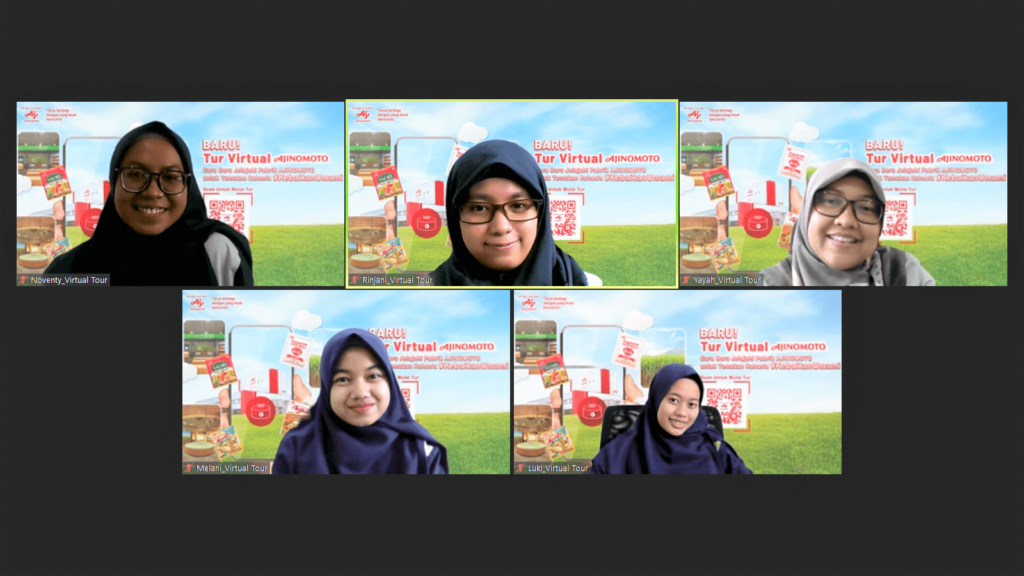 Key learnings from the project will serve to improve future efforts to expand the pool of visitors to include families with young children, and to engage more deeply with the public about the Ajinomoto Group's products and mission.
Get to know more: