What is a gyoza?
Simply put, a gyoza is a savory Japanese dumpling consisting of a thin flour wrapper and juicy filling of minced pork and chopped cabbage flavored with soy sauce, garlic and ginger. But there's much more to it than that.
In China, gyozas are called jiaozi, after their horn-like shape. Thought to have originated there nearly 2,000 years ago, they gradually spread via the Silk Road to Korea, Tibet, Nepal and into Central Asia and Eastern Europe, the shape and ingredients changing to suit local tastes as they morphed into Polish pierogis, Russian pelmeni, Italian ravioli, and so forth.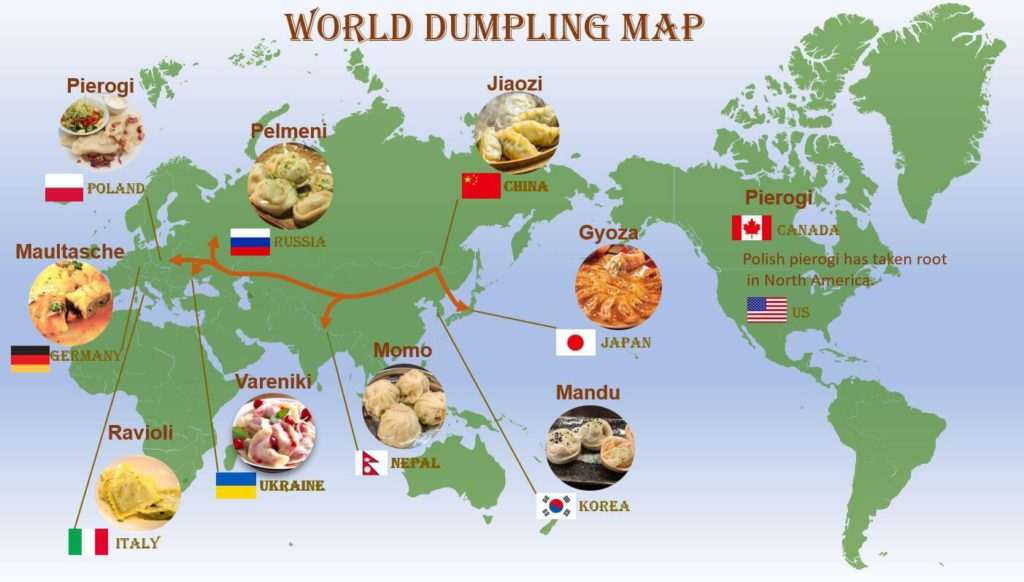 Gyozas as we know them today were introduced to Japan after World War II by soldiers returning home from northeastern China. In most of China, people prefer their jiaozi steamed or boiled. But in the north, pan-fried dumplings known colloquially as "potstickers" (guotie) are traditionally very popular. That's why Japanese gyozas are usually fried on the bottom until irresistibly golden brown and crispy.
The pursuit of "perpetual improvement"
This carbohydrate-, protein- and vitamin-rich treat quickly grew in popularity during Japan's impoverished post-war years, becoming a relatively inexpensive everyday food. The 1960s economic boom brought greater prosperity and modern home appliances such as freezers. In 1972, the Ajinomoto Group launched its frozen gyozas in Japan. This year marks their 50th anniversary.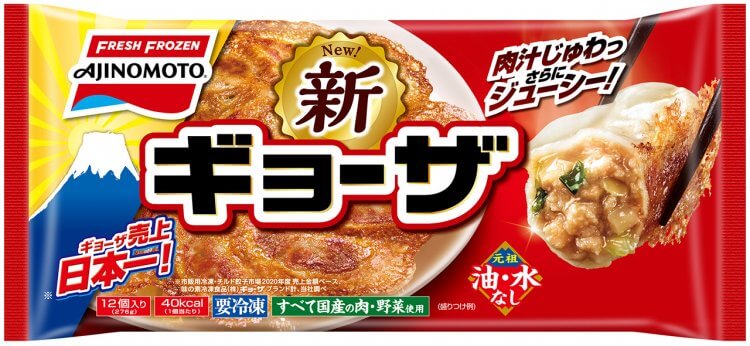 For the past 18 years, Ajinomoto-brand "Gyoza" has been the best-selling retail frozen food product in Japan, with about 100 million packets sold annually. But the Group's gyozas are not frozen in time. Their remarkable market dominance has been achieved through a process of perpetual improvement that has seen regular product renewals in response to changing consumer tastes.
Today's Ajinomoto "Gyoza" has 50% more pork filling compared to conventional brands and is more mouthwateringly juicy and delicious than ever thanks to advances in the Group's proprietary Deliciousness Technologies. "The secret to being loved for a long time," says Ryuji Tani of the Product Management Department, "is an insatiable quest for taste without being satisfied with the status quo."
Just as centuries ago jiaozi morphed into pierogis and raviolis, today the Group's ability to innovate and adapt to global consumer demand is earning this simultaneously foreign and familiar Japanese export worldwide popularity, with new flavors such as shrimp, chicken, duck and even apple.
Apple gyozas are popular in Russia, according to Valery Polyakov of Ajinomoto Russia, where fruit-filled dumplings called vareniki, traditional to Ukraine, have long been served at restaurants and cafes. Beef gyozas are a favorite in France, and chicken gyozas a best seller in the U.S. What's more, the reputation of the Group's gyozas got a boost in international competition held in 2021 when they proved a huge hit at the Athletes' Village in Tokyo.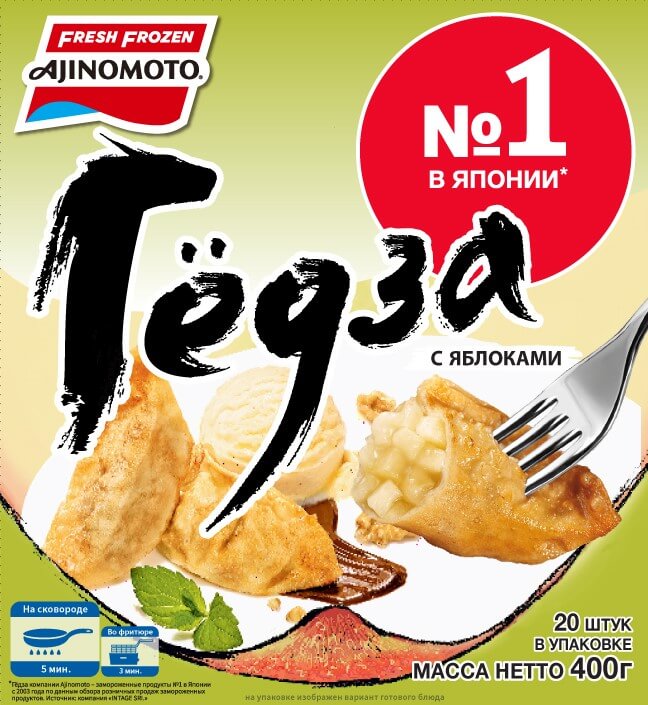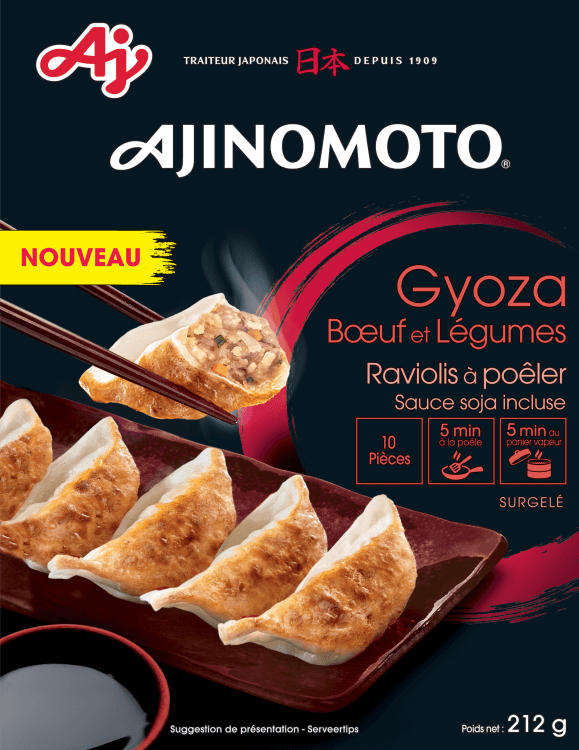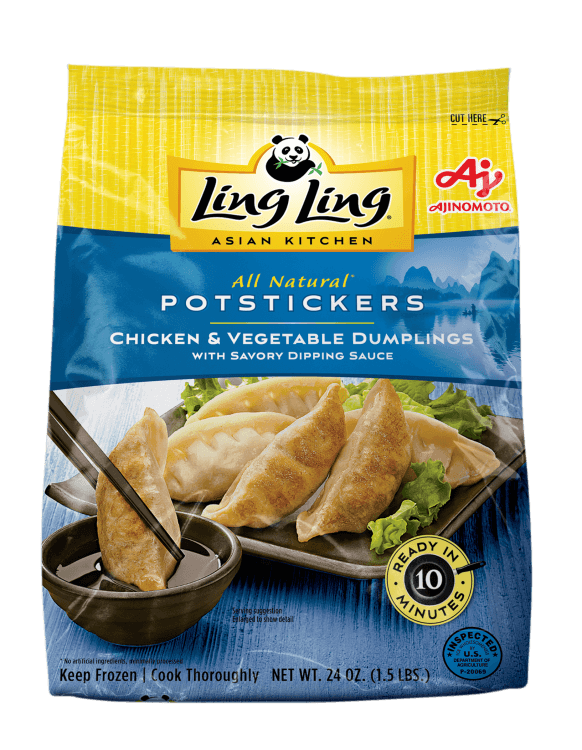 Even in today's world of constant innovation, however, traditions are durable. In many countries, store-bought convenience foods, especially frozen foods, are still negatively viewed as lacking in deliciousness and loving care as compared to home-cooked meals.
Recently, when a social media controversy erupted in Japan over the relative merits of homemade versus frozen gyoza, the Group responded with a video that takes viewers inside one of its factory kitchens to show them the meticulous process of making gyozas from fresh ingredients.
Allowing factories to take over work once done at home saves time and labor while providing a nutritious and healthy product. Moreover, new products like microwavable frozen gyozas satisfy consumer demand for even greater convenience and free up more time for activities that enrich lives. Meanwhile, to meet the needs of food-allergic consumers, the Ajinomoto Group has developed gyozas made with rice-flour wrappers instead of wheat and no eggs or milk. Allergen-friendly foods offer the value of allowing the entire family to eat the same thing.
The Ajinomoto Group is committed to communicating the value of frozen foods worldwide by not only supporting healthy eating habits but also spreading the joy of sharing nutritious and delicious foods with family and friends.
Watch related videos
North America
Europe