Worldwide, Japanese green tea is more popular than ever as a beverage and food flavoring. But while Japan might seem a nation of tea drinkers, coffee is also rooted in its culture, with a history dating back to the 1600s and the arrival of Dutch traders.
Today, Japanese coffee lovers have a plethora of foreign and domestic coffeeshops to choose from. The dark elixir also comes prepackaged in cans and bottles, available from convenience stores and vending machines on every street corner. Supporting this thriving industry is Japan's access to high-quality coffee beans and pure mountain water. But these two natural resources are coming under increasing pressure.
Ajinomoto AGF, Inc. (AGF), producer of the popular Blend coffee brand, is addressing this concern through careful forest management practices and the promotion of domestic coffee production.
AGF operates Blendy® bottling facilities in Mie and Gunma prefectures, where it brews coffee with water from aquifers fed by nearby rivers. The health of the forests in these river basins is essential to water quality. AGF has set aside areas upstream from both facilities as Blendy® Forests and works with local authorities, thinning trees to encourage growth and erecting fences to protect saplings from deer. This keeps the forests robust and the aquifers full by allowing more water to seep underground. By 2025, AGF plans to expand the Blendy® Forests five-fold to ensure a plentiful supply of clean water for production.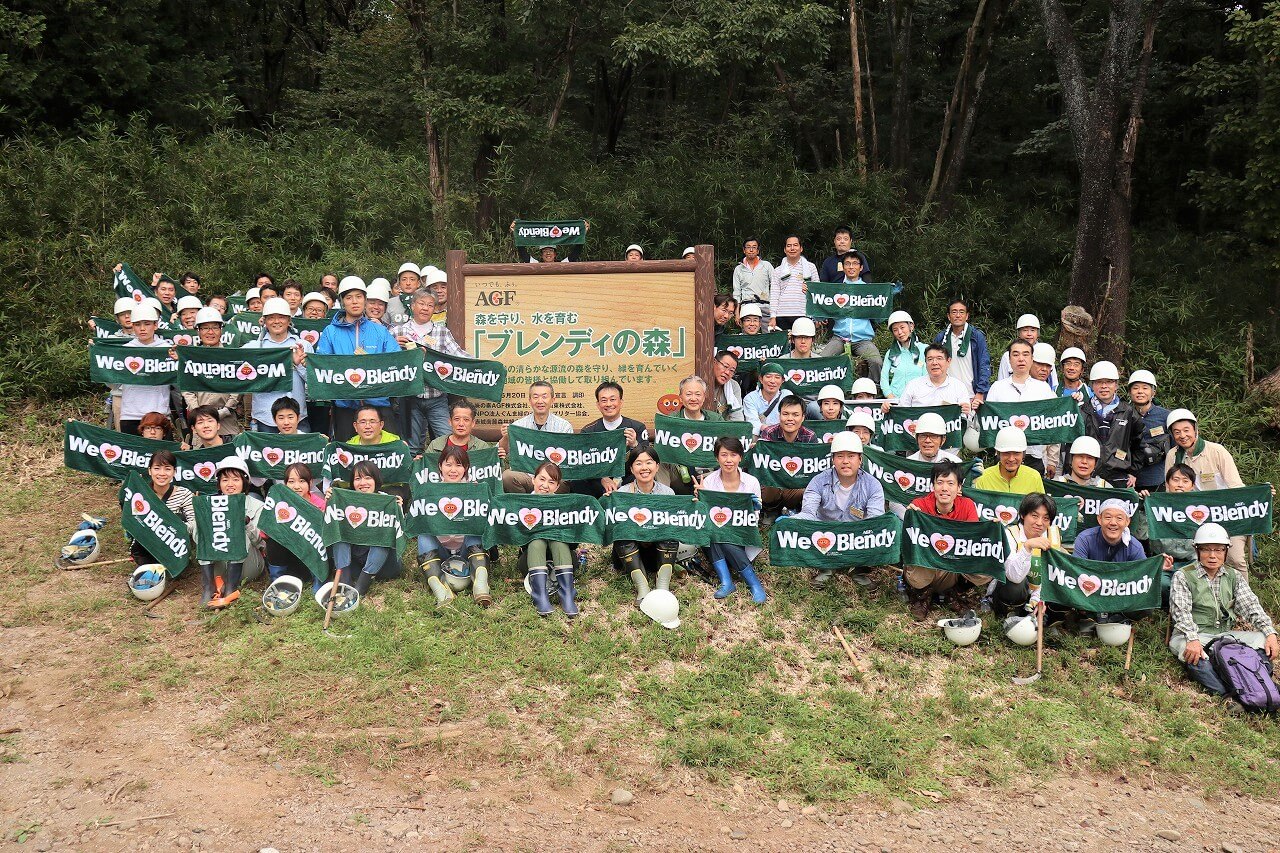 When it comes to coffee producers, Columbia, Brazil and Indonesia probably spring to mind. But coffee is grown in parts of Japan, too. The island of Tokunoshima, in Kagoshima Prefecture, has a subtropical maritime climate that is ideal for coffee cultivation. But typhoons, soil issues, inadequate processing machinery, and a labor shortage hamper stable yields. AGF's JapaNeeds Coffee® initiative provides the island's growers with biodegradable planters and typhoon-resistant plants, fertilizers that enhance soil quality, accelerate growth, and protect against disease, as well as cleaning and roasting equipment.
Cleaner water ensures better-tasting coffee and improves the health of forests. Sustainable domestic coffee cultivation aids local communities and leads to better environmental stewardship. From bean to cup, coffee can be a virtuous cycle that improves peoples' lives and reduces the burden on our planet.
That's something worth considering next time you reach for your daily cuppa.