What makes a champion? Many sports fans might say raw talent plays the biggest role in creating heroes on the field, track or pitch. But not all top athletes show their true mettle the moment they pick up a racket or lace up a pair of trainers. For some – perhaps most – success takes years of practice, perseverance and hard work, plus a little luck. Access to adequate facilities, good coaching, and proper nutrition are also key factors in enabling aspiring young athletes to realize their full potential.
Ernest Obiena is a 24-year-old Filipino pole vaulter who is among the best athletes his country has produced. When he started out, however, Ernest admits he "wasn't anything special." "It was hard for me to compete with the other kids as I was very weak and small," he recalls. Despite his unpromising start, Ernest has since made his mark at a number of prestigious regional and world competitions. Ranked 10th in the world by the International Association of Athletics Federations (IAAF), he holds nine pole vault records and is the first Filipino athlete to qualify for the 2020 Summer Olympic Games in Tokyo.
Even more important for him personally was competing in the 30th Southeast Asian Games, held from November 23 to December 11, 2019 in the Philippines. The biennial SEA Games are Southeast Asia's premier sporting event. This year's competition was touted as the largest ever, with over 5,600 athletes competing in 56 sports and 523 events. Winning in front of his home crowd, Ernest said beforehand, "would mean the world to me right now." In fact, that's exactly what he did, walking away with the gold medal and breaking the record set by Thailand's Porranot Purahong (5.35 meters) in the 2017 SEA Games by clearing a height of 5.45 meters. The victory was doubly meaningful after recovering from a serious knee injury prior to the 2017 SEA Games, which came close to ending his career.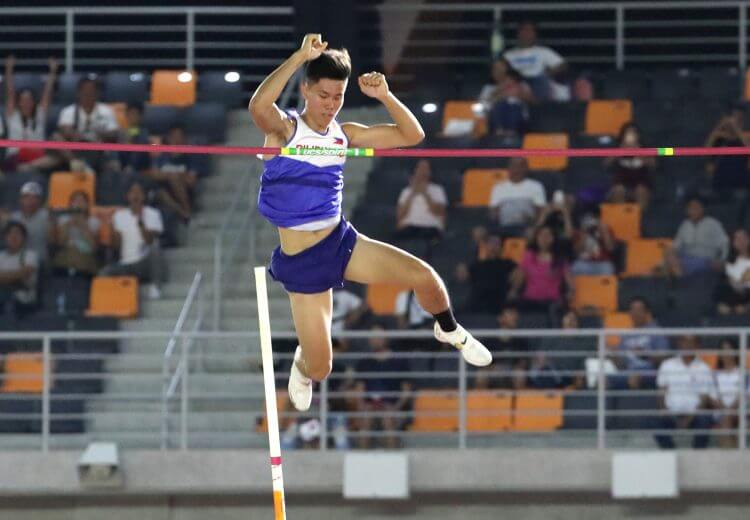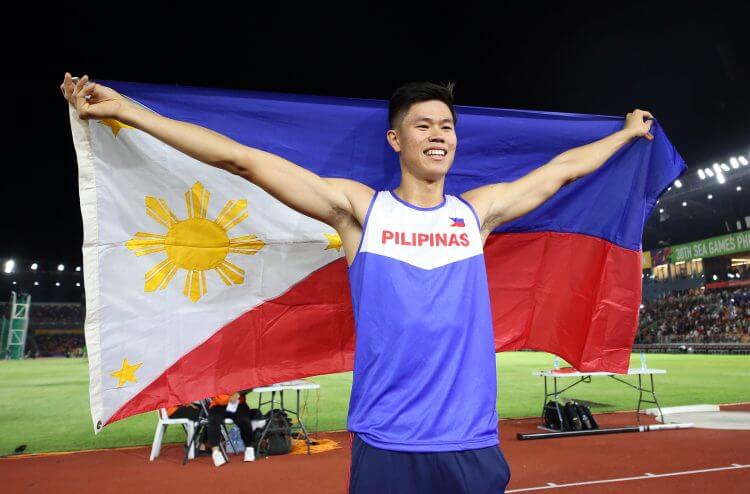 Being injured "showed me what it's like to be broken and what it takes to be rebuilt," he says. "It made me understand the world of sport better." Underlying Ernest's comeback was a fierce determination and positive outlook that has marked his life on and off the field. "There were so many things to fix," he says, "but that meant there was a lot of room for improvement." In addition to hard work, he credits his success to the support of his family and coaches, plus the good fortune of meeting his "sports hero," Olympic gold-medalist Sergey Bubka, who sent Ernest to Italy to train.
Another lesson Ernest learned early on is the importance of "having the discipline to eat right every day." "Your body is your engine and food your fuel," he says, "you need the best fuel possible to perform at your best." The Ajinomoto Group shares this belief and was a Platinum sponsor of the 2019 SEA Games. Through our well-loved food and sports nutrition brands, we're leveraging our expertise in amino science and local food cultures to contribute to the winning performance of ASEAN athletes. We hope that Ernest's story will inspire future generations of Filipino athletes to pursue their dreams too.
Find out more