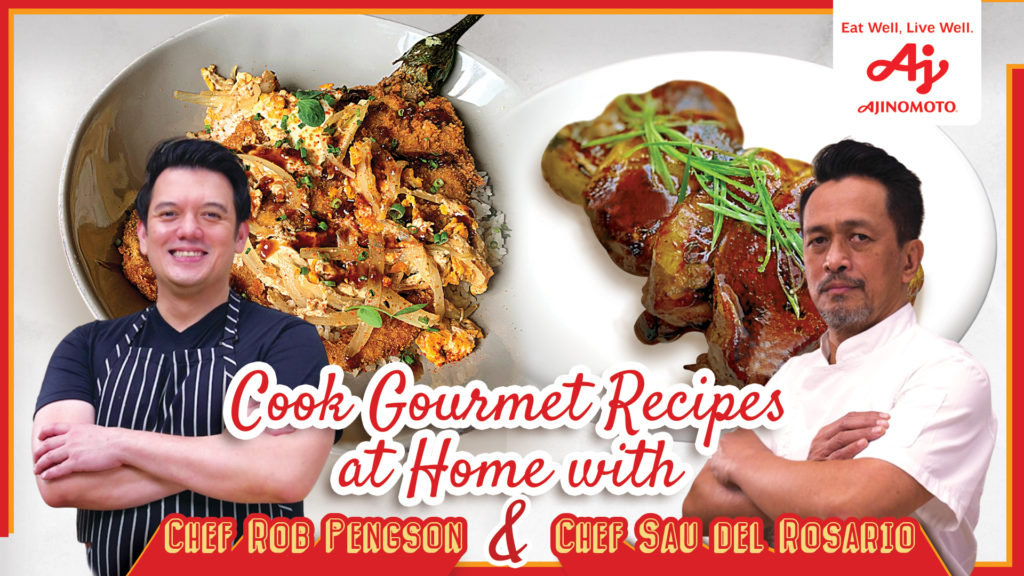 Good news for home cooks out there! As an aspiring or recreational chef stuck at home, you can recreate fine-dining in the kitchen as renowned chefs Sau Del Rosario and Rob Pengson partner with Ajinomoto Philippines Corporation (APC) to share restaurant-style cooking through online recipe videos. The initiative is part of APC's "How to Cook by COOKMUNITY®" campaign, featuring new and easy-to-follow tutorial videos weekly. Chef Sau and Chef Rob are among the first culinary masters to be featured in the video series.
"Ajinomoto teamed up with prominent local chefs to share mouth-watering but easy to make delicacies. With our Ajinomoto products making meals even more flavorful, this will leave everyone's meals unforgettable and crave-worthy." shares Roann Co, Ajinomoto Philippines Corporation Group (APC Group) General Manager of Marketing and Public Relations.
Behind these appetizing innovations are two of the country's esteemed chefs. Chef Rob is the founder and owner of Aleanza Institute of Arts. He has grabbed multiple prestigious awards in the culinary scene. Meanwhile, Chef Sau, a native of culinary capital Pampanga who now runs Café Fleur, is a passionate cook bringing in the Filipino-International cuisine concept which drew inspiration from his cooking ventures overseas. Here are four delicious restaurant style but easy-to-cook recipes that home cooks and kitchen newbies can learn: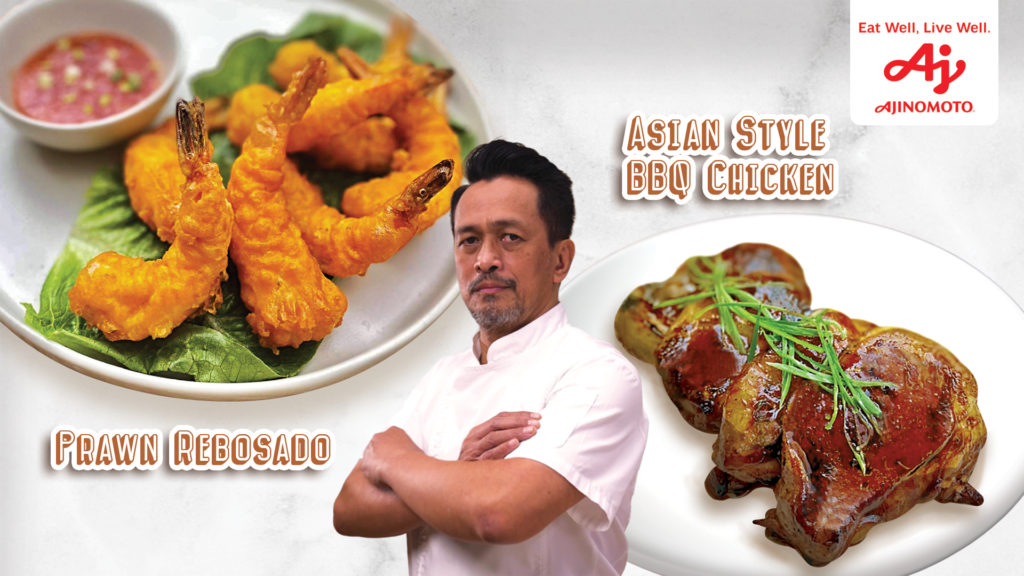 "Amid these challenging times, we'd like to continue providing recipe ideas to inspire Filipinos in their kitchen exploration. With Chef Rob's and Chef Sau's recipes online, hope it will stir up and satisfy their appetites without the need to dine outside to please their cravings," Co added.
For more recipes, check out the videos and blogs which will be uploaded on Cookmunity® by Ajinomoto Philippines on Facebook and at https://www.cookmunitybyajinomoto.com/ from August until October.
***
The Ajinomoto Group is a global company with specialties in the business of food and amino acids, guided by our leading-edge bioscience and fine chemical technologies.
Based on the corporate message "Eat Well, Live Well.", we have been scientifically pursuing the possibilities of amino acids in supporting the healthy lives of people all around the world. We aim for future growth and continuous contribution to greater wellness by creating value through sustainable and innovative solutions for communities and society.
The Ajinomoto Group has offices in 35 countries and regions, and sells products in more than 130 countries and regions. In fiscal 2018, sales were 1.1274 trillion yen (10.1 billion U.S. dollars). To learn more, visit www.ajinomoto.com.